Our Communities
Overview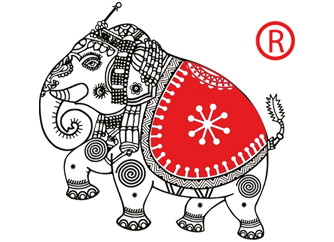 At Indian Silk House, we believe one of our most important responsibilities is to support the people who support us. We're working hard to give back to the diverse communities where we live and work. That includes striving to create a workplace where our customers, employees and vendor partners feel welcome, respected and appreciated.
Because Indian Silk House believes in helping to create stronger, more vibrant communities, we donates 10-15% of net profit to local nonprofit organizations that are making a tremendous difference in the communities they serve. Significant portion of this donation goes to Sri Aurobindo Ashram at Pondicherry due to our close connection. In 1931 our founder Sri Rishabhchand withdrew from business life and joined Ashram in order to devote himself entirely.
Foundation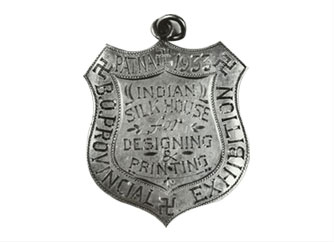 Indian Silk House was founded in 1926 when Indians were fighting the British domination with the non-cooperation movement, boycott of foreign goods and Swadesi movement in every walk of life. The passion and spirit of the nation and the society was ingrained in the foundation of Indian Silk House and its management.
Indian Silk House was an active participant in Indian National Congress sponsored exhibitions. We also participated in helping the National Funds like Prime Minister's Relief Fund and Defense fund when any national emergencies arose.
Blessings From The Mother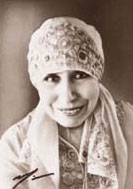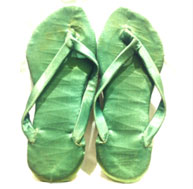 Grace of Sri Aurobindo and The Mother are boundless. In sixties The Mother gave her used slippers for Indian Silk House showroom as a token of her blessings Today, the close connection formed in 1931 with Sri Aurobindo Ashram is stronger than ever.
1980's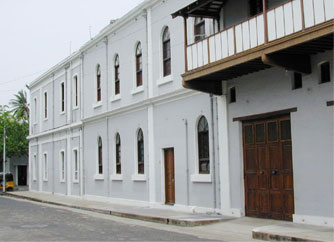 Ramakrishna Mission is a philanthropic, voluntary organisation founded by Sri Ramakrishna's chief disciple Swami Vivekananda . The mission conducts extensive work in health care, disaster relief, rural management, tribal welfare, elementary and higher education and culture. During 80's Indian Silk House joined in its humble way of helping and collaborated with the work of Vivekananda Institute of Medical Sciences under Ramakrishna Mission Seva Pratishthan in Kolkata by creating a permanent fund for Cardiac Research. Over the past 35 years, our partnership and support has grown stronger. We are proud to support the Mission because we know our support is making a difference.