4 Different Saree Prints in India
By admin On November 12, 2018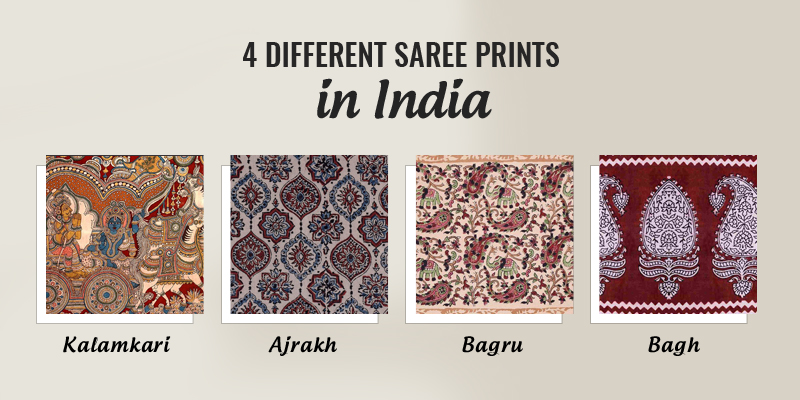 The beauty of the six yards lies in a lot of things but the integral aspect has always been identified as the print. The color palette and quality also hold importance but the saree prints always rule. Together they make a saree worth wearing. It is the sheer beauty of the prints that sum up to the whole essence of owning a saree.
The six yards is equally popular among the older and newer generations. Although western outfits are far more comfortable to carry, the grace offered by the Indian sarees always remains unparalleled.
Popular Saree Prints in India
Women who are attracted towards this particular ethnic attire know how many variations the Indian saree prints have. There are innumerable printing styles available in the market and some of them have been highlighted below. There are many people who are unaware of the various saree facts. In this blog, we put our focus on the amazing saree prints that have been beautifying the Indian ethnic look of the women since ages.
Indian Silk House Exclusives is one of the finest stores based in Kolkata where it is possible to get sarees in different prints. Get yourself some of these and you are surely going to rock the heritage look with ease.
These are four of the most interesting prints that have made huge names for themselves in the industry. Apart from offering a lustrous look to the six yards, they also work wonders in making the wearer look absolutely awesome.