4 Indian Handloom Destinations That Cater to Online Saree Sales
By admin On June 16, 2016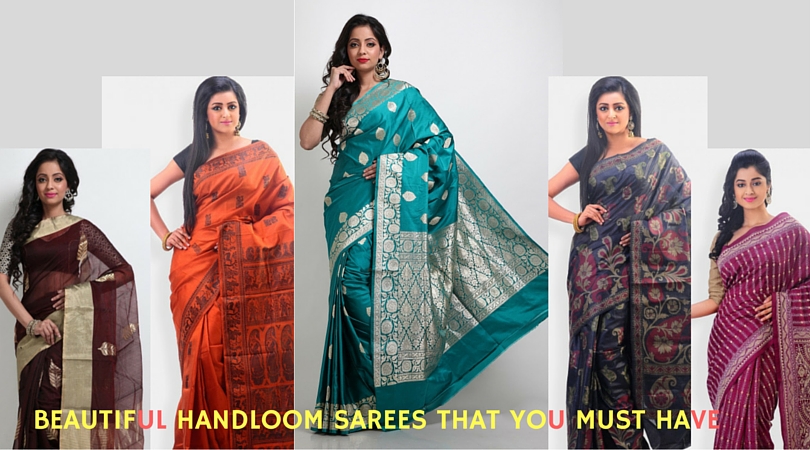 Handloom sarees have something unique and authentic about them. Each carries its own hand-touched charm and narrates stories about its place of birth. They not only score high on the culture metre, but also magnify the very beauty of the wearer. These attires are nothing but absolute privilege.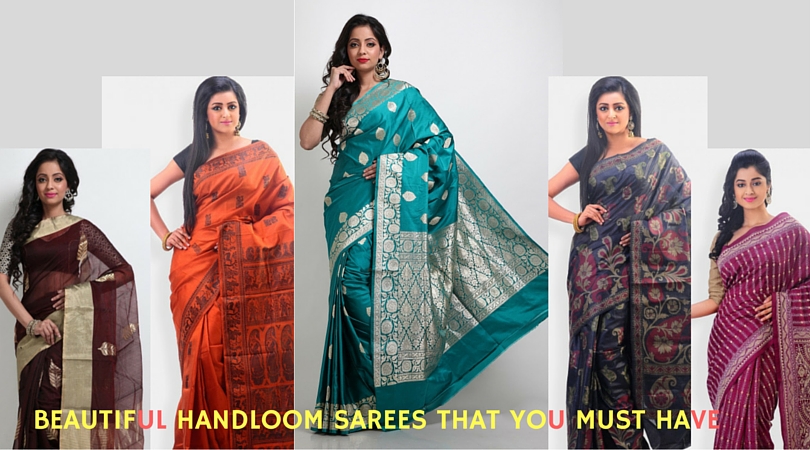 Let's Talk About The Top 4 Destinations In India Where Various Handloom Sarees Originated
#1: The Holy Varanasi For Banarasi Sarees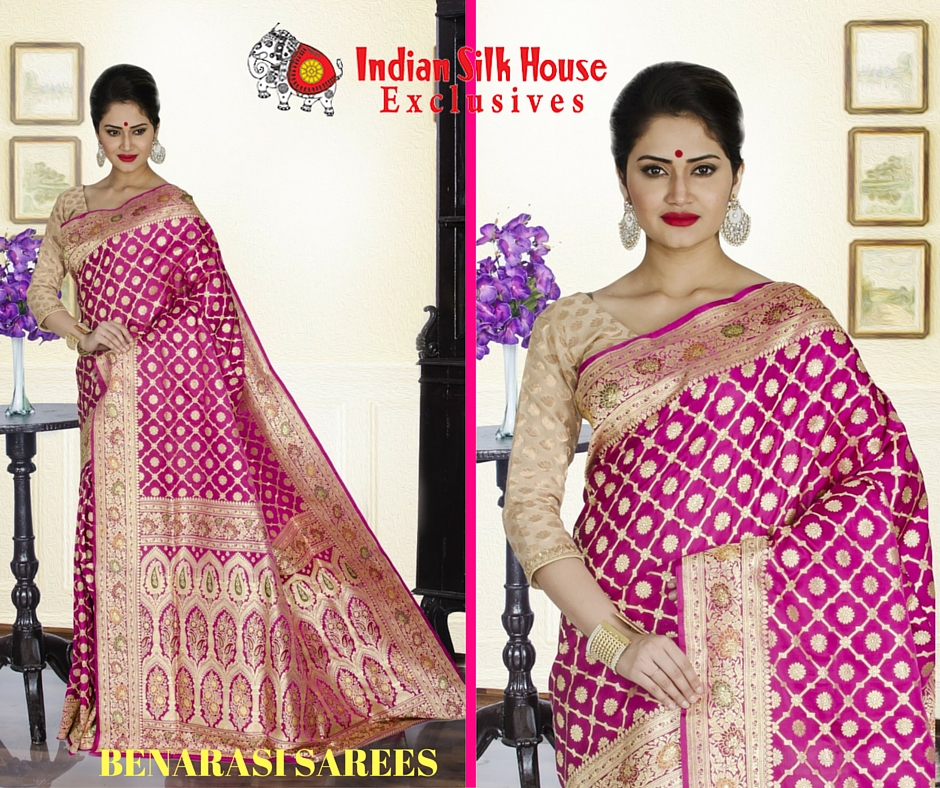 Then called Banaras, this is the first place that will click your mind when it comes to such clothing products. The city is well known for the kind of craftsmanship it generates. And the products are world famous, adorning brick and mortar stores as well as online shopping websites.
Don't believe us? Take your own survey. You'll hardly find any person who hasn't heard about Banarasi sarees. These attires are ideal not only for special occasions, but also day to day wear.
Wondering what's unique about them?
1.Luxurious and detailed designing.
2.A variety of zari and resham designs.
3.Patterns in golden and silver threads.
#2: Sarees From The Cultural Hub, West Bengal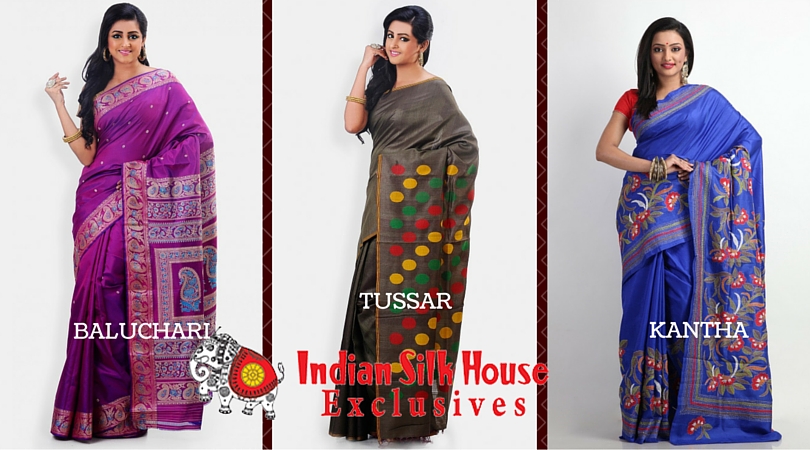 How can we not mention West Bengal? The Handloom sarees of this place are world famous. Who hasn't heard about the Baluchari variety from the state? The Tussar sarees from Malda and Matka & Murshidabad silks from Serampore? Or even the very popular variety in every household – Kantha sarees from Bolpur?
The state produces a huge variety and much of its culture is depicted through these beautifully woven creations. There's no lady belonging to this state who will not have these saris in her wardrobe.
The USP of such sarees is:
1.Depiction of mythological events on the pallu of Baluchari sarees.
2.The rich, earthy lusciousness of Tussar silk.
3.The artistic designs, colour richness and finesse of the Kantha stitches.
#3: Kanchipuram Sarees From The Traditional Tamil Nadu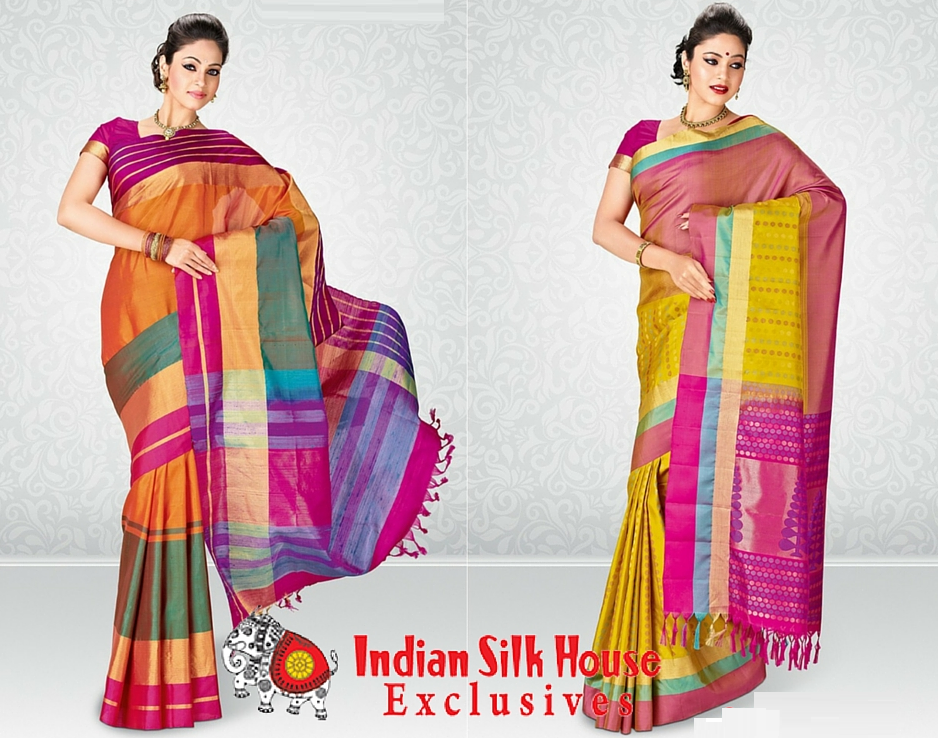 Also known as Kanjivaram, the credit for the origin of this sari goes to the state of Tamil Nadu. Here, it is more of a tradition than a craft. And the craftsmanship owes it to the village of Kanchipuram.
You can wear these sarees to any occasion, whether it's a wedding, a puja, or function at your home, or even your office. They are always going to be trending, no matter what.
Here's what's unique about them:
1.The colour and design of the border are different from the rest of the body.
2.The border is wide and can have stripes, checks, or floral patterns.
3.Some sarees have all over self resham weaving called Emboss and Jaquard which makes them look rich.
#4: Want To Buy Sarees Online? Try The Variety From Madhya Pradesh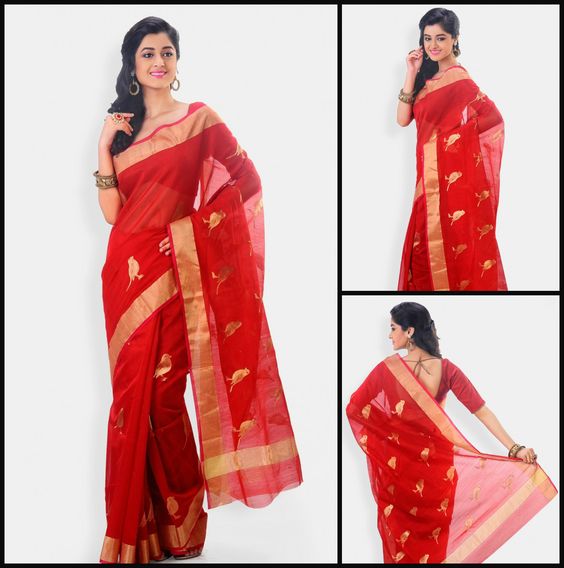 The rich saris are especially hand woven and come in silk as well as cotton varieties. Madhya Pradesh is the place for them. The fine fabric of Chanderi sarees with golden zari pallu and booties look aristocrat. The wearer feels most comfortable in temperate climatic regions.
The two very popular in the state – Chanderi and Maheshwari attires display a unique blend of modern as well as traditional weaving techniques. Both have their exquisite features.
Whenever you want to buy sarees online of this kind, here's what you should look for:
1.Motifs like animals, birds, polkas or florals are seen in Chanderi sarees.
2.A pallu with fine stripes and a reversible border in Maheshwari sarees.
There's More
We have Assam, Andhra Pradesh, Odisha, Bihar, Gujarat, Maharashtra, Kota, Rajasthan, Karnataka Kerala, and more on the list. You see, India is a hub for the handloom biz. You can't simply get over the magic the land has created. It's mind-blowing and vibrant, just like the seven colours of the spectrum.
Does your closet have the rich variety? No? Go, buy each of these beautiful sarees online today.