5 Classy Salwar Suits and Kurtis You Could Wear This Summer
By admin On May 9, 2016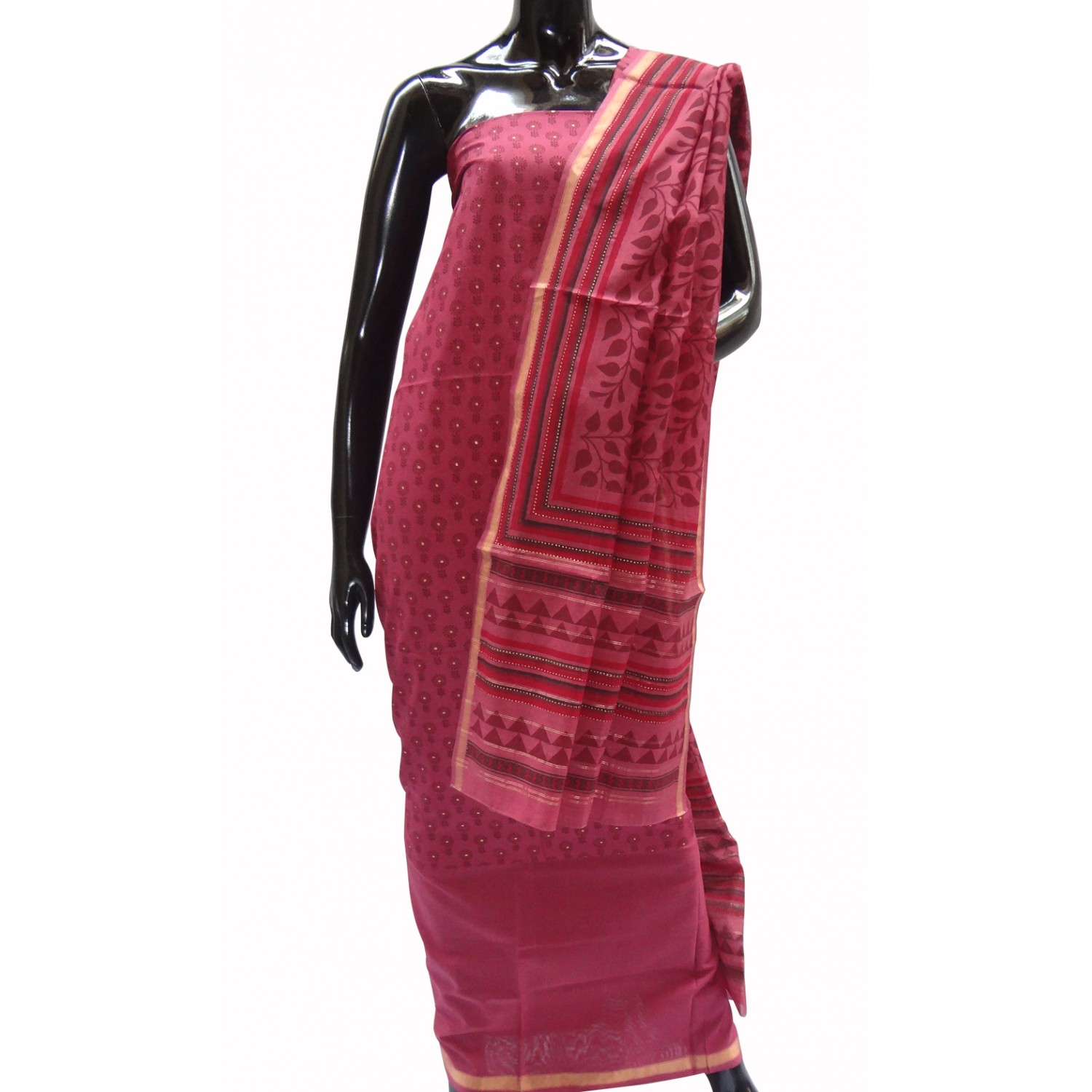 Summer's here. And Kolkata has heated up beyond tolerable limits. Stepping out in the sun can be a big challenge, forget looking presentable. Heat and humidity, sweat and skin rashes – oh, it's such a discomfort! And who would understand this better than the working women ?
Ladies, here's a solution – why not wear something in cotton? It would be easy on your skin, don't you think? The fabric's breathable and totally compliant with the summer temperatures. So, stop fretting about the rising mercury.
We Present to You 5 Classy Choices of Salwar Suits and Kurtis for Summer Time:
#1: Printed suit in Maheshwari cotton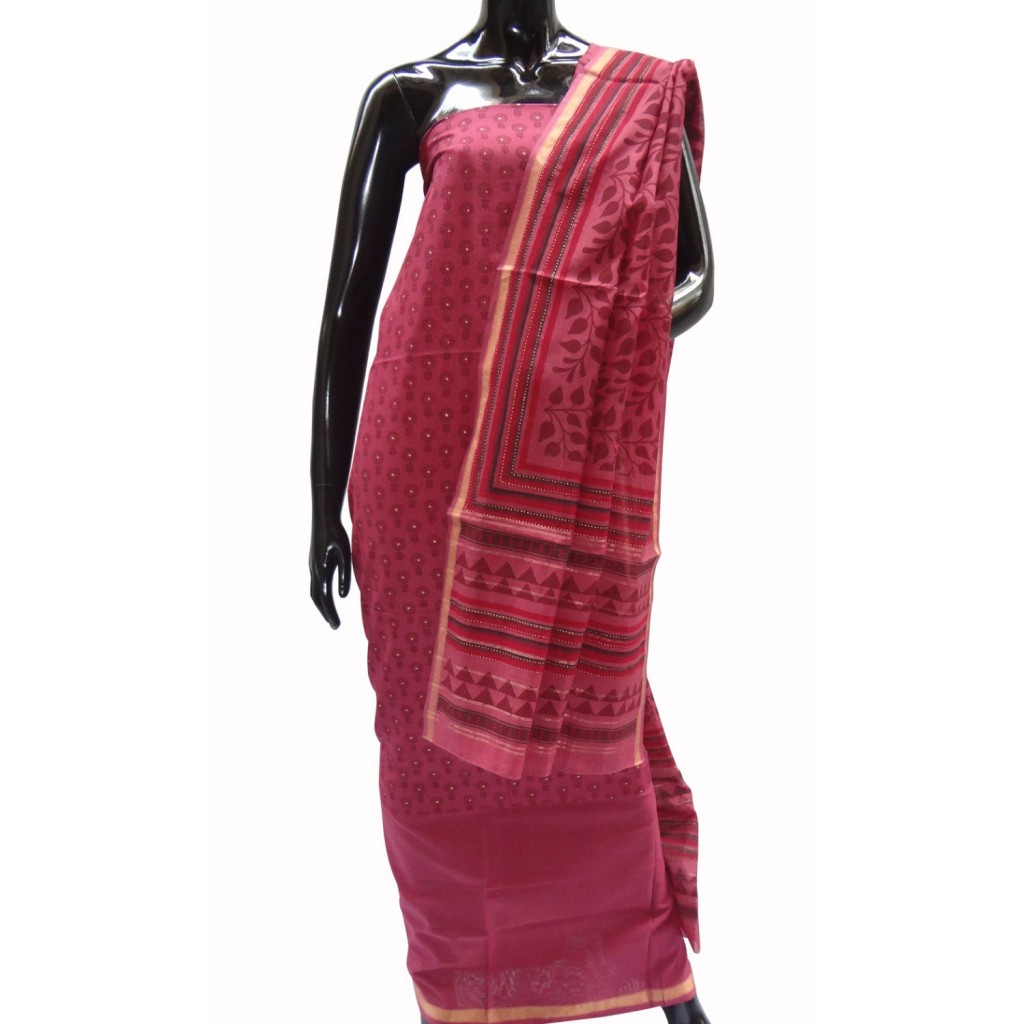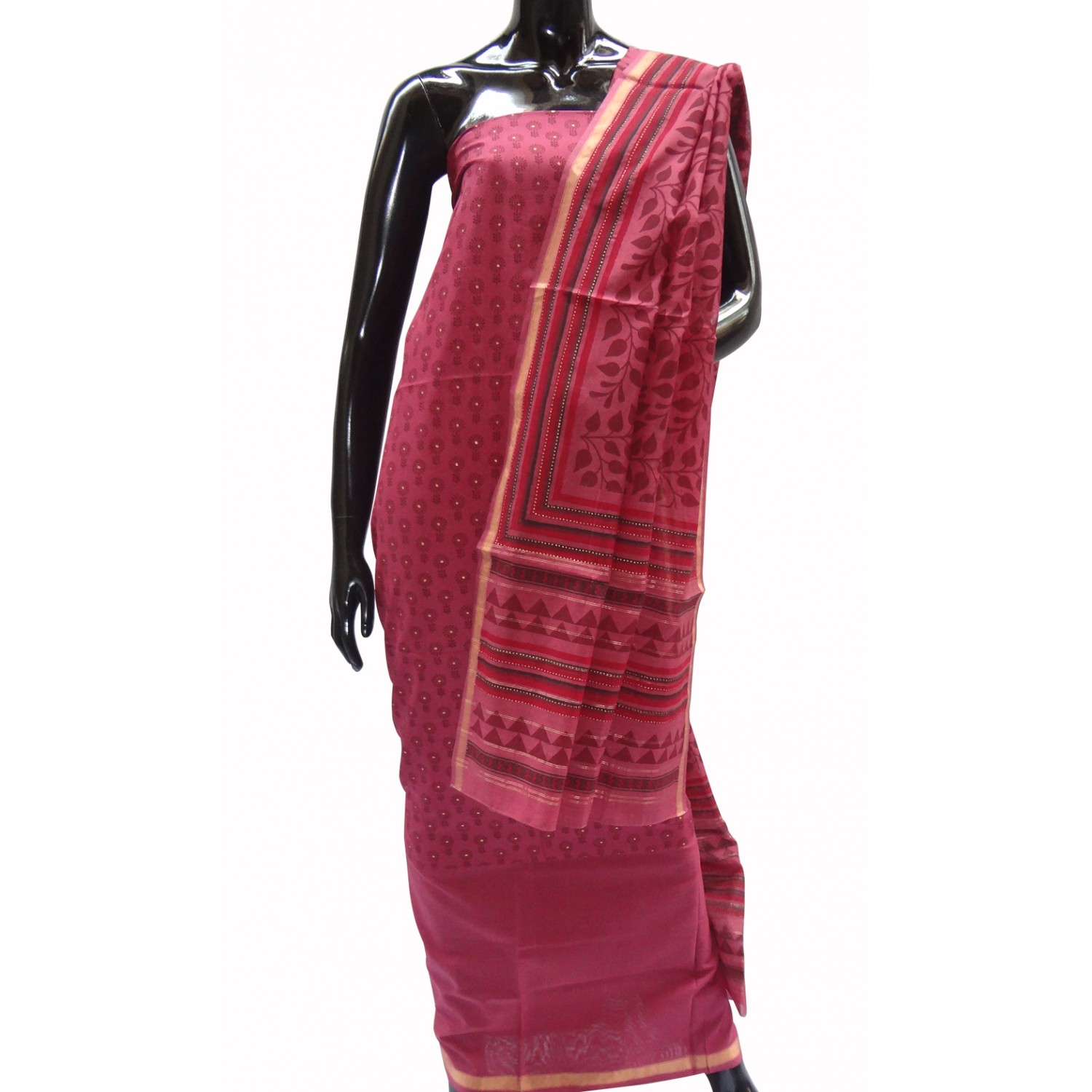 This wine colour unstitched piece is a set of three – a kurta fabric, a bottom fabric, and a dupatta fabric, each measuring 2.5 metres. Maheshwari cotton is super comfortable and most suitable for summer seasons. The colour, too is cool. The dupatta contains block print done in a neat and tasteful way. A thin piping of zari completed the attire. This product is available online at a price of Rs. 4,150.
#2: Sea blue tunic-style kurti in cotton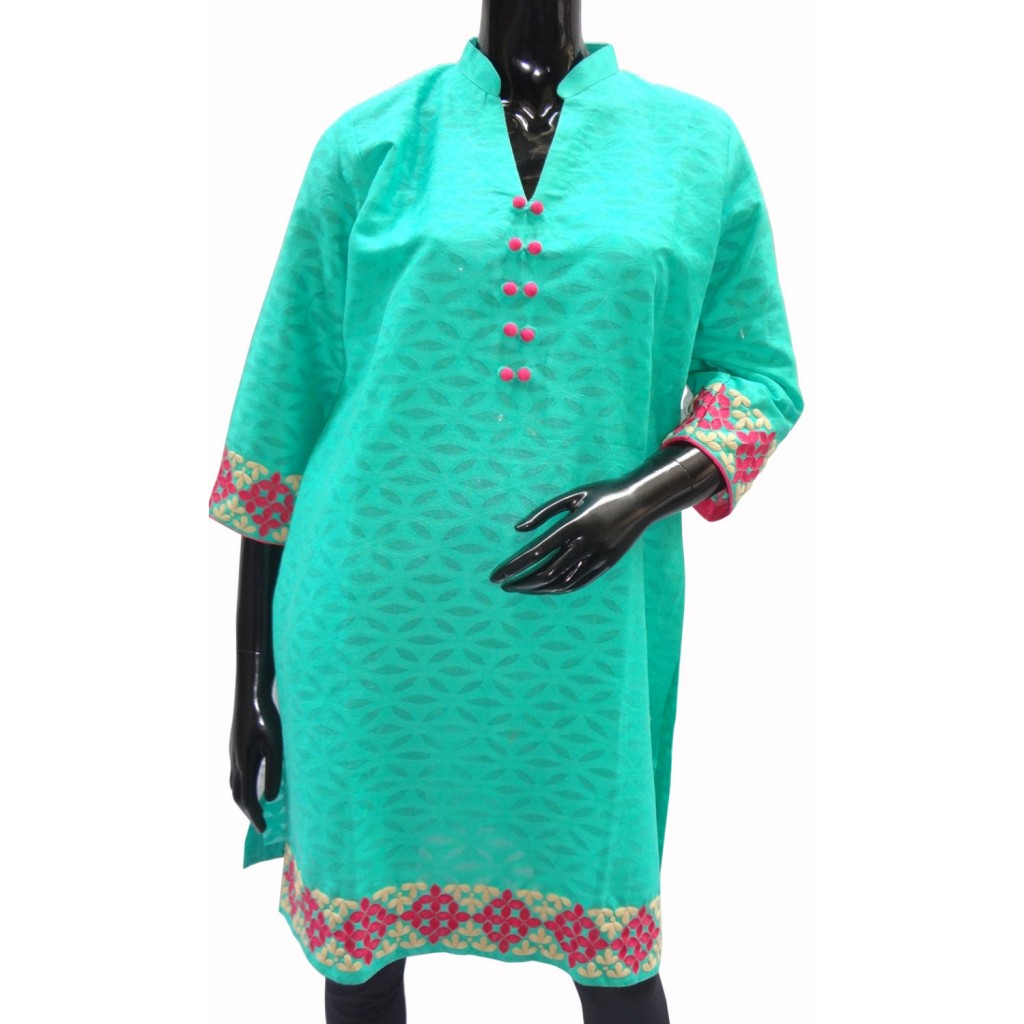 This tunic-style kurti is totally woven in cotton. It contains subtle embroidery in rani pink and light yellow on the base and arm ends. The neckline is collared and highlighted using show buttons in rani pink. The tunic is available in a size which is 42 inches in the bust, 40 inches in the waist, 45 inches in the hip, and 36 inches in length. The colour is absolutely summery and cool. The product is available online at a price of Rs. 1,890.
#3: Mango yellow Maheshwari cotton suit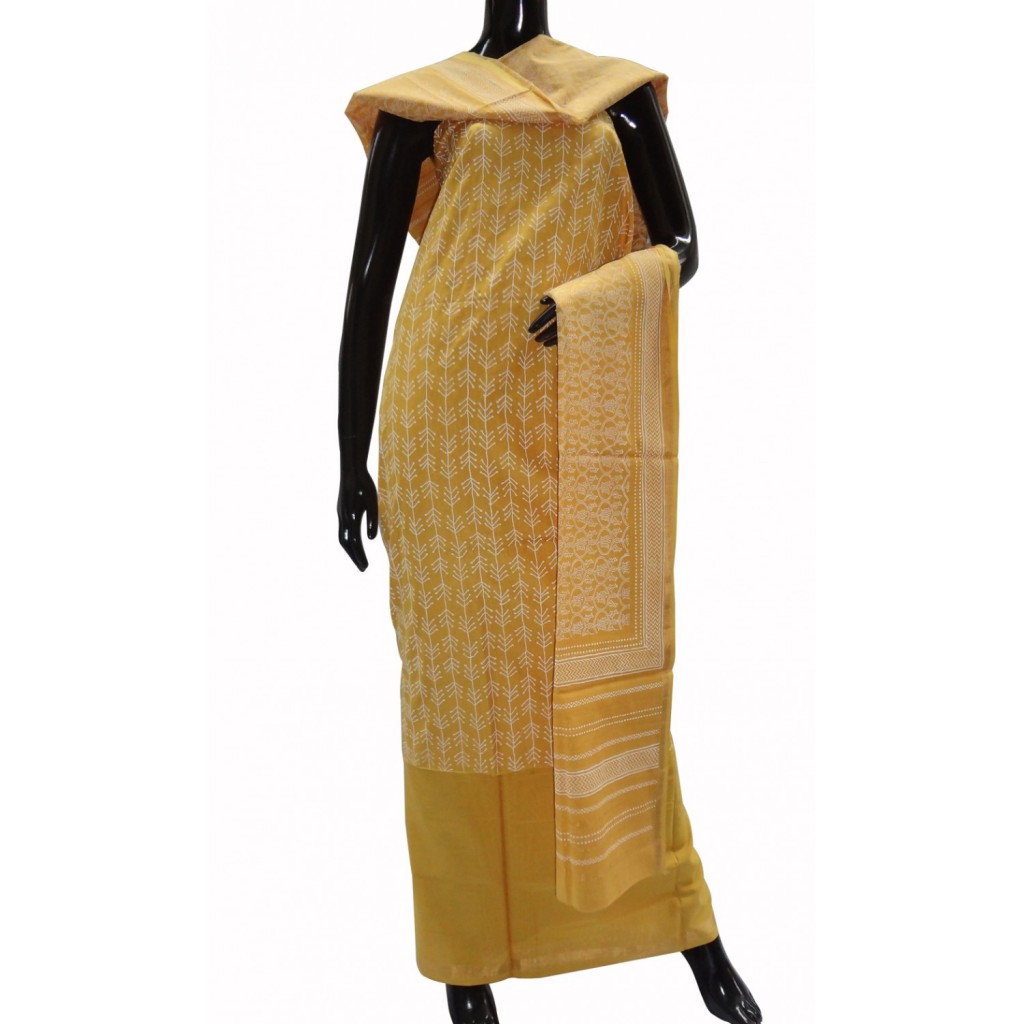 One can look fabulous in salwar suits and kurtis of this colour. The product comes in three unstitched pieces – a kurta fabric, a bottom fabric, and a dupatta fabric. Each fabric measures 2.5 metres. This dress material is perfect for a sunny day outing. It contains subtle print in white, which enhance the elegance of the dress even more. You can buy this product online for Rs. 4,950.
#4: Printed cotton tunic in black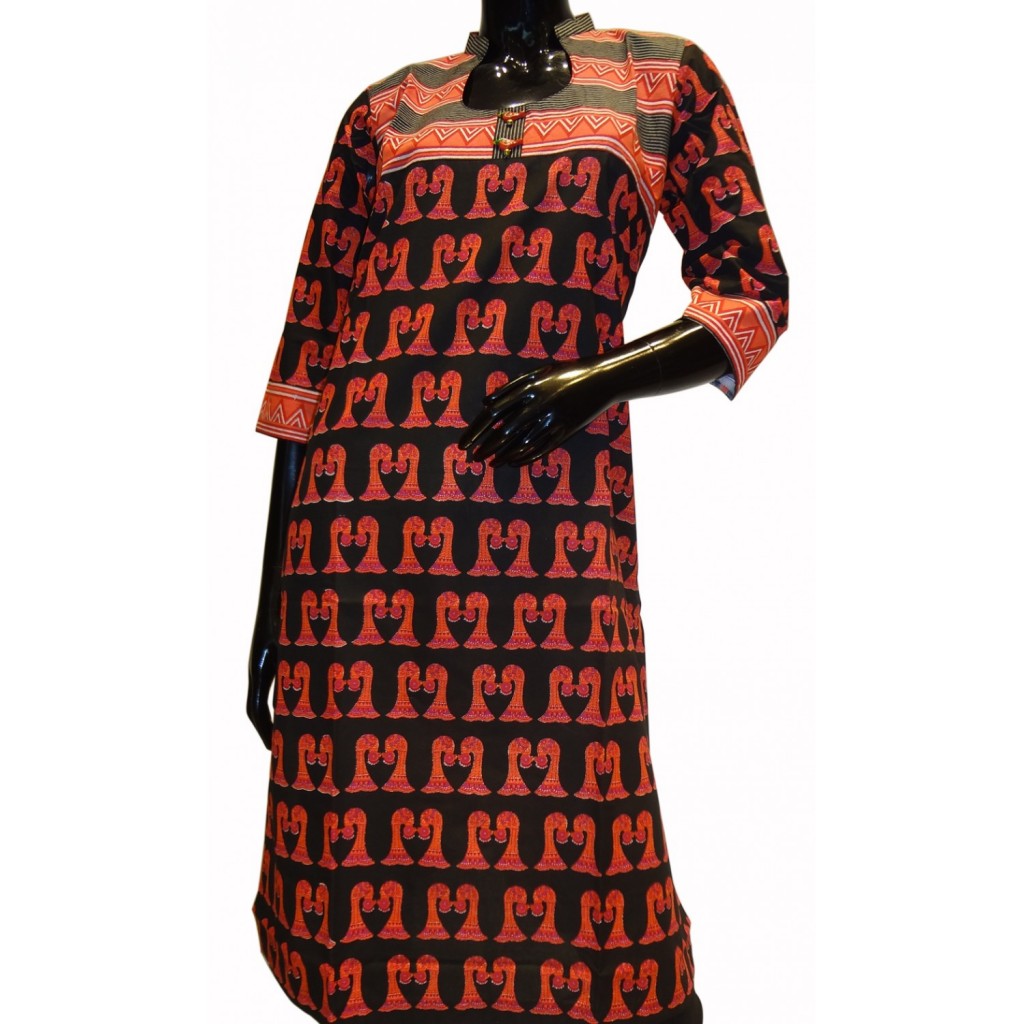 You could wear this comfortable dress on formal as well as casual occasions. The tunic has its base colour as black, which is enhanced more by the contemporary print in orange and pink. It has a trendy neckline with show buttons that resemble little orange birds. The tunic is available in a size of 40 inches bust, 38 inches waist, 45 inches hip, and 39 inches length. It can be purchased for a price of Rs. 1,450.
#5: Cotton suit in polka dots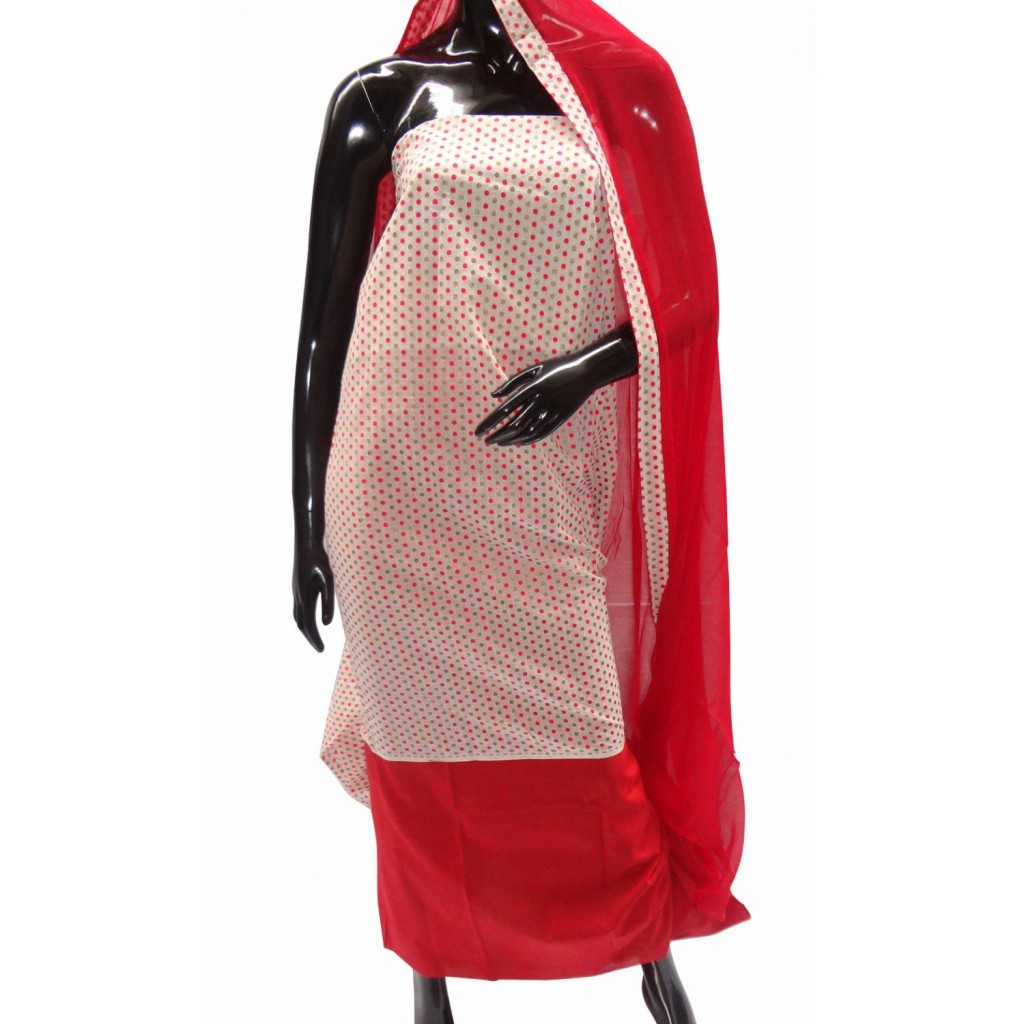 The suit is manufactured using pure cotton fabric. It has a white kurta which is neatly polka dotted in red and golden colours. The bottom is a solid red cotton fabric and the dupatta is a red chiffon fabric with borders resembling the kurta. Available unstitched, this product can be purchased online for a price of Rs. 2,800.
So, ladies, don't let the summer bother you anymore. Step out in the sun with confidence and beat the heat with these five comfy Indian wear.
Have a happy summer!