5 Must Haves from the Traditional Silk Saree That You Cannot Take Your Eyes Off From
By admin On May 2, 2016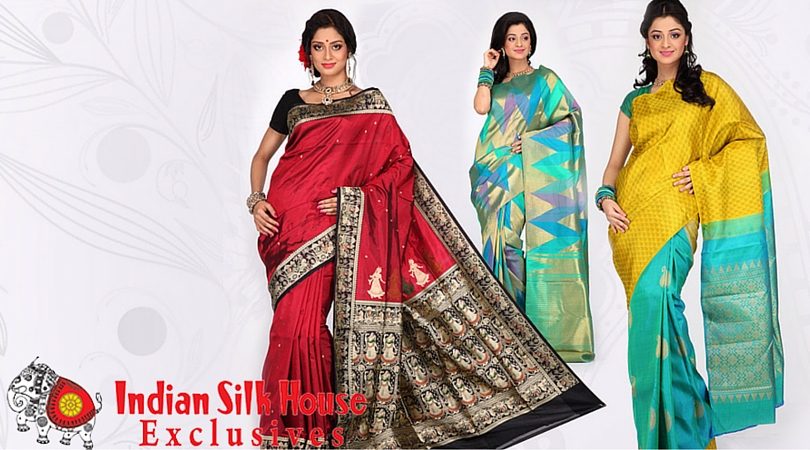 Which woman does not like to shop for sarees? And, this is what boosts the sale of the Indian Silk industry. It has slowly raisen to the extent from where it can be hailed as an integral part of the Textile Industry. So, which are the silk sarees that are a must have in your closet?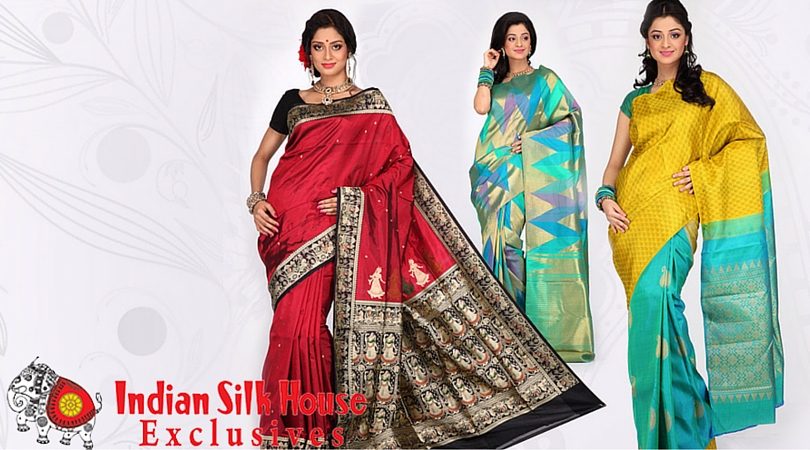 In addition to the old tradition, each year brings in some new designs that takes the market in a blow. But, when you go to purchase them in the market, you may not get to see so many new varieties. In such cases, Buy Sarees Online as they will not only cost you less but all new designs can be seen over and over again in the comfort of home just by few clicks.
So, Here Is The List Of Pure Silk Sarees Which Should Find A Place In Your Wardrobe As Soon As You See:
Kanchipuram Silk Sarees: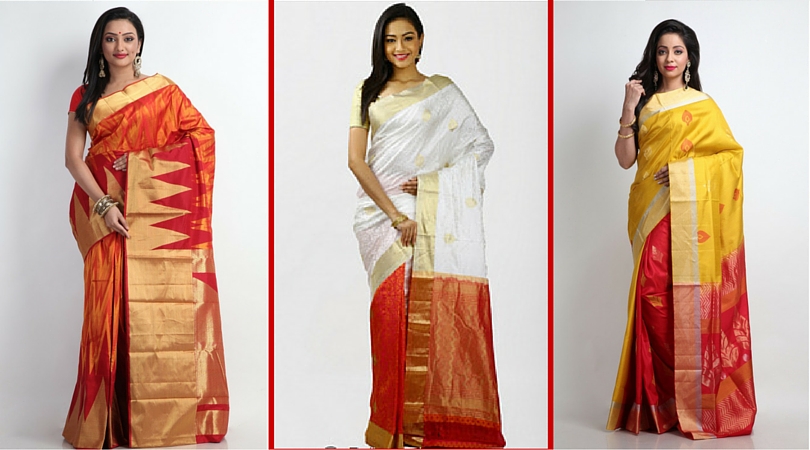 The specialties of the Kanchipuram sarees are the colour contrasts and the authentic designs. The designs includes pyramidical temple borders, checks, stripes and floral "buttas" and more traditional features that would make your look all the more different. Did you know that in original Kanchipuram saree the border and the body of the saree is stitched differently? After the stitching it is interlocked together. The joint is made stronger so that it never detaches.
Katan Silk Sarees: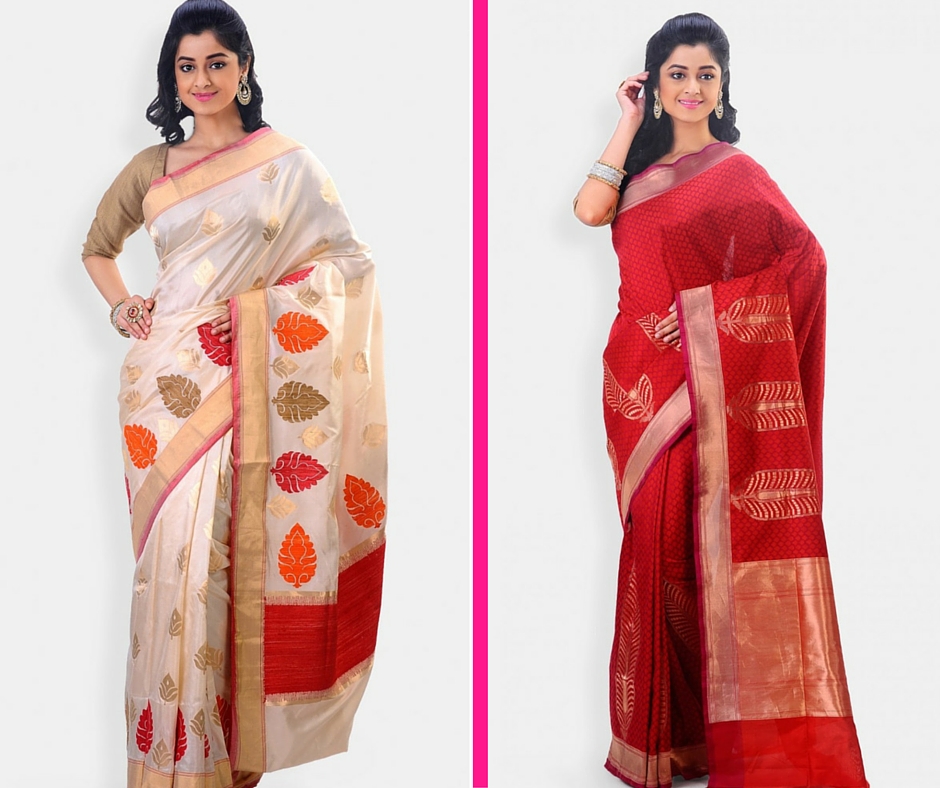 The finest silk from Varanasi is called Katan silk . Many exclusive and new designs are made in Katan silk and are first choice of many  who care for best handloom silk.
Baluchari Silk Sarees: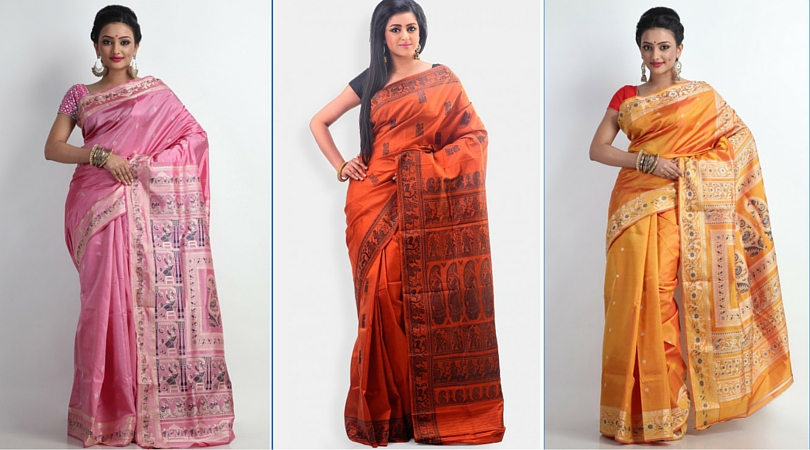 It is a traditional Handloom weave of Bishnupur, West Bengal. The mythological motifs woven in Baluchari sarees make then distinguished from all other type of silk sarees but now a days some Balucharis are also made without historical motifs. A Baluchari saree is handwoven with resham or zari.
Chanderi Silk Sarees: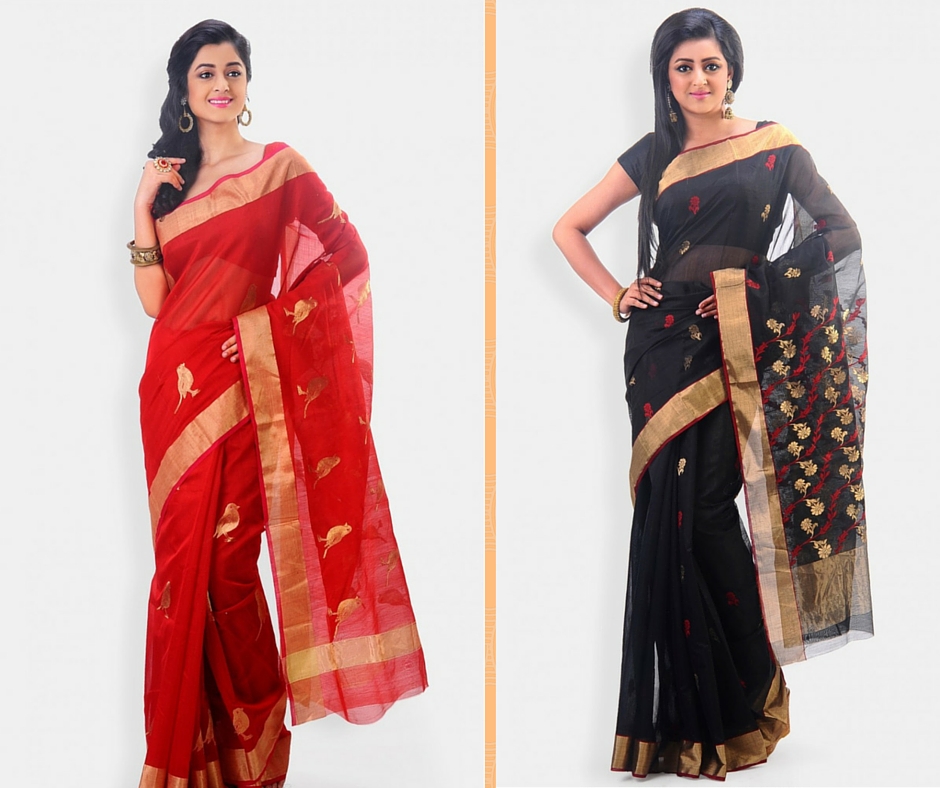 Originated in Madhya Pradesh, this saree is light and meant for perfect summer dress. The saree is made with silk and cotton blended textures. The designs of Chanderi sarees are classy and aristocrat. Traditional small to medium bootis are common in them but few offbeat design make this weave the most popular and fashionable for the summers
Tussar Silk Saree: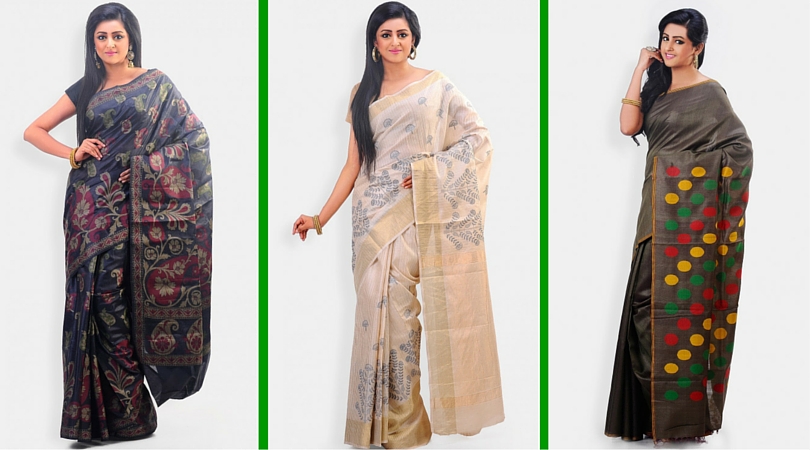 Buy silk sarees like Tussar silk or Kosa silk online which is valued for the texture and purity. It is naturally available in the different colour palates ranging in the shades of honey, tawny, cream, dark beige and a whole of bright colors
So, which sarees are you buying today from the online store?