Brides and Their Connection with the Benarasi Sarees: Some Unknown Facts about the Same
By admin On May 23, 2016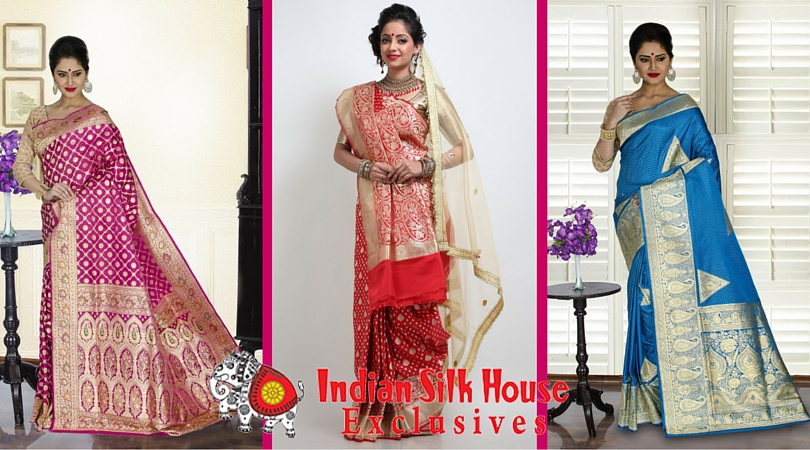 Have you ever visited a Bengali family during a marriage ceremony? Apart from the smell of delicacies, all you can hear are the names of sarees, which she is going to wear for all the pre wedding ceremonies. And, then is the main attire, the red Benarasi saree.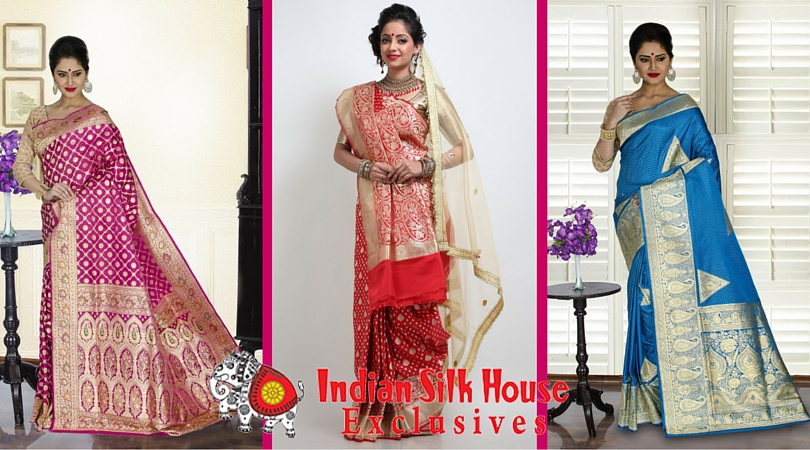 There is an intricate and soulful relation between a Benarasi Sarees and a Bengali Bride, which you cannot witness until you come to Bengal. Benarasi sarees ranges from Rs.2 thousand to 1 lac or even more. Over the years, its use in Bengali customs, have made it an authentic symbol for Marriage.
No wonder the women of Bengal are known to be charming and artistically beautiful. When she adorns the vibrant red Benarasi on her wedding, she looks heavenly and perhaps no other attire can match its beauty and tradition.
Brides And Their Connection With The Benarasi Sarees:
These Benarasi sarees are the true essence of a Bengali Bride. It reflects the tradition of a family and hence a majority of Bengali brides are decked in various types and colors of the Benarasi sarees.
Originating in Varanasi, Uttar Pradesh, this saree is renowned for its art work. It is woven with fine silk and golden zari threads which makes the saree look gorgeous. It usually takes 15 days to 1 month to make one handloom silk Benarasi.
You would be stunned to know that another reason for choosing a red Benarasi sarees on the wedding day is that it complements the vermilion mark on a new bride.
And If You Still Wish To Know Why The Bengali Bride Has Been Boasting Of The Red Benarasi Sarees, Then Here Are The Probable Causes For Making The Red Benarasi A Choice Since Ages: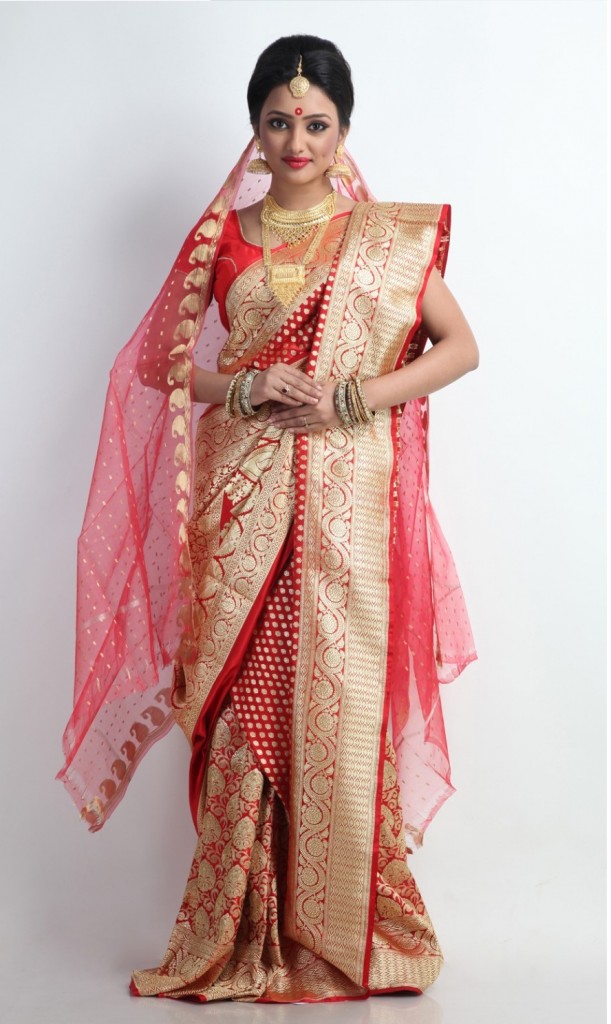 #Well, this is a known fact that sarees bring out the best in a Bengali Woman. And if that saree is a Benarasi, she is sure to outshine everyone and that's what is expected.
#A bridal Lehenga somehow gives a modern touch but Bengalis still prefer to keep intact their traditional authenticity which is reflected in a Benarasi saree only just like an authentic Bengali platter in their daughter's wedding apart from any fancy item.
#Benarasi saree are well matched with golden ornaments. On the wedding day a bride is always made to wear heaps of gold. Benarasi saree can be worn even after marriage with lesser gold and still she would be looking perfect.
#Choose any fabric- Katan Silk, Pure satin silk, Georgette or a Tussar, and look gorgeous.
A Benarasi saree would do its magic anytime but did you know it was mentioned in the grand epic of Hindu culture, Mahabharata?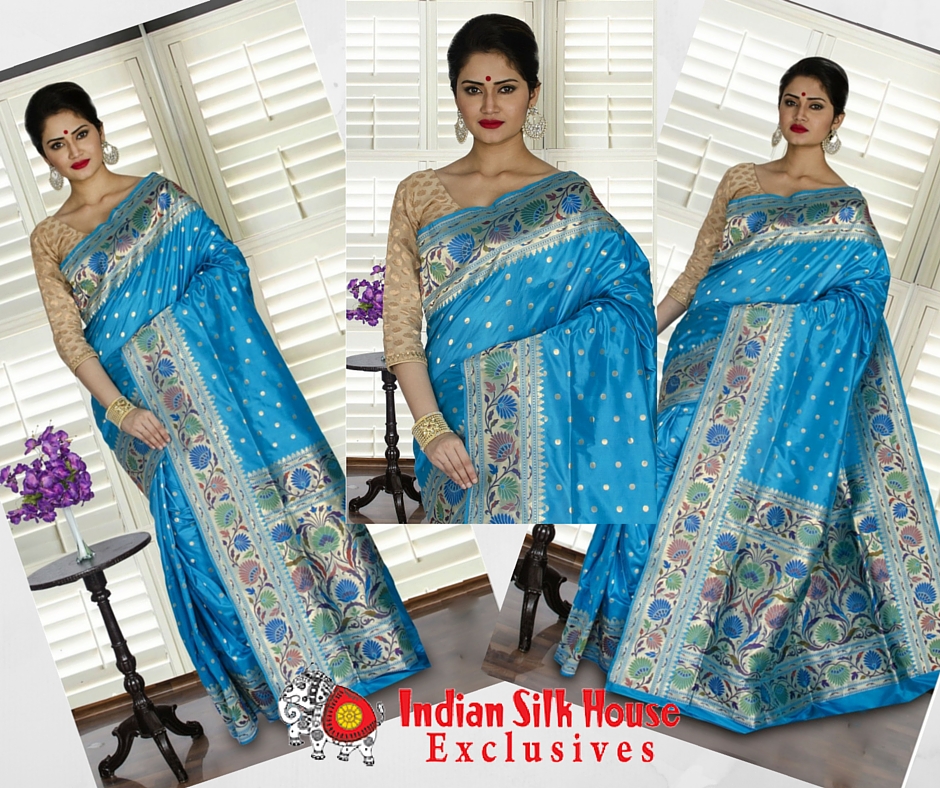 Read To Know Few Unknown Facts About This Gorgeous Six Yards That We Have Been Talking About:
1.Mahabharata which was written thousands of years ago had mentioned about Benarasi silks.
2.Buddhist texts have a mention of the Benarasi silk, which is also written hundreds of years ago.
3.An original Benarasi saree has 5600 thread wires.
4.And, the thread wires are at least 45 inches in width.
5.And, for the wrap, a weaver and artisan creates a 26 meter base. The length can be shortened to 24 meter as well.
6.The labour number has to be three, while working on an authentic Benrasi saree. Not possible for one person.
7.Do you know the time taken to create an authentic Benarasi saree? It is minimum 15days. But it may exceed 4 to 5 times than this.
8.Another interesting fact about Benarasi saree is the intricate design. Do you know that one requires hundreds of perforated cards to implement one single design?
9.And the current designs of Benarasi saree is a combination of Persian Design and Indian Historic and artistic culture.
It is just not a saree, but has memories of a marriage, and hard work of the artisans which will be carried on with the passing days.