Buy Online Saree for Poila Baisakh festivities from Indian Silk House Exclusives
By admin On April 7, 2018
Poila Baisakh is round the corner and it is time for all the Bengalese to again wear their shopping shoes. The festivities are about to begin. With the onset of a brand New Year, comes an array of opportunities that make us fall in love with the six yards. The online saree buying opportunities make people go absolutely crazy.
Saree is most certainly the perfect companion of every woman, especially if she is really into wearing these stylish six yards. Often girls are seen draping their mother's sarees at any cultural event or festival. When it is about attending any social or cultural get-together, saree holds an unparallel position. It is every woman's favorite attire and it is mainly because of the sheer beauty of the drapes that can make any one look completely different.
Ethnic fashion is in. Welcome the Bengali New Year with lots of colours, vibrancy and stunning drapes. Wear sarees that not only give you an edge but also help you to look your dazzling best.
Your Poila Baisakh saree does not have to be the age old traditional white and red bordered sarees, you can always experiment with the other contemporary saree collection. If it is about attending a cultural event on that day, you can opt out for light weight silk sarees that are comfortable to wear around throughout the day. Indian Silk House Exclusives could be your best shopping destination when it comes to purchasing sarees for festivities.
You can either buy online saree from the website directly or visit their Lake Road store in South Kolkata to check out the exclusive range of sarees. Indian Silk House Exclusives is surely a hip and happening brand offering a wide range of sarees that can enhance your look. What else do you anyway need when you have the best saree to drape around?
Have a look at some of the classic Indian Silk House Exclusives sarees that are absolutely apt for the Poila Baisakh festivities.
Dhakai Jamdani: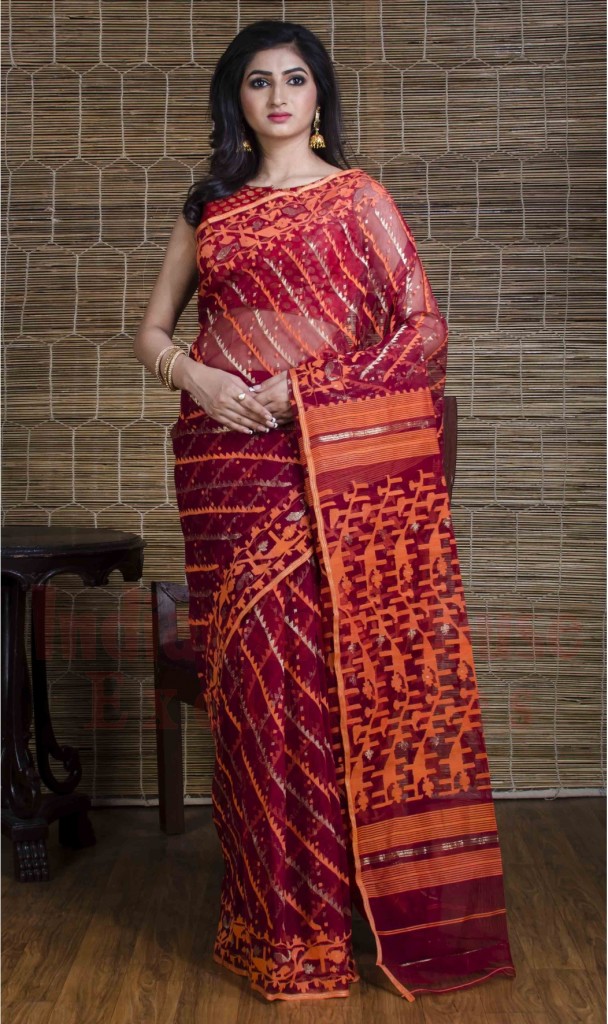 This is one of the most amazing sarees that exude sheer beauty and class at every summer party.
South Silk Saree: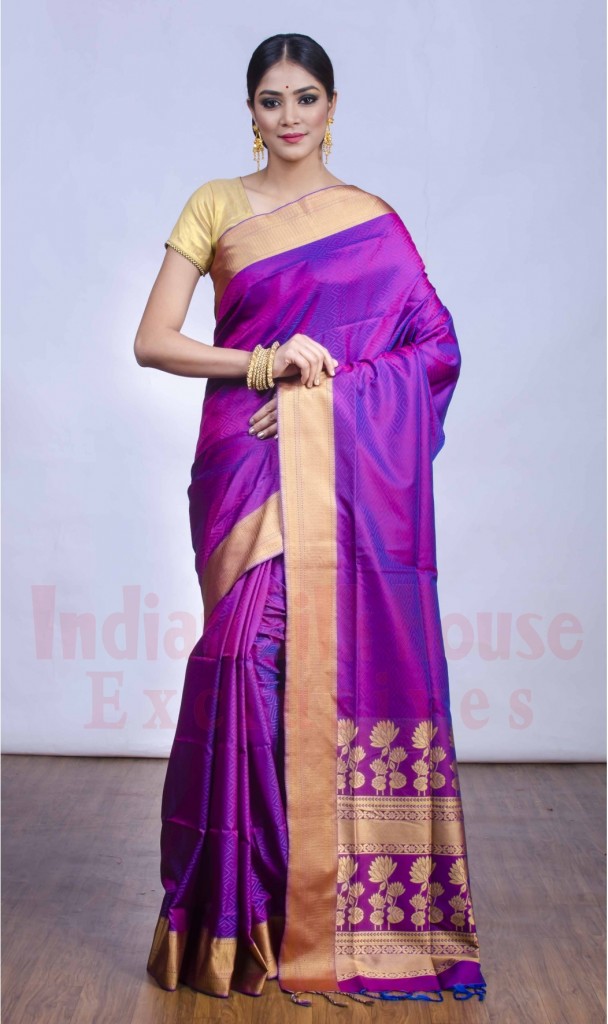 Among south Indian silks its soft variety sarees are appropriate to be worn for celebrating the Bengali New Year with great pomp as some new pastel colours and few unique design concepts are really innovative and eye catchy.
Georgette: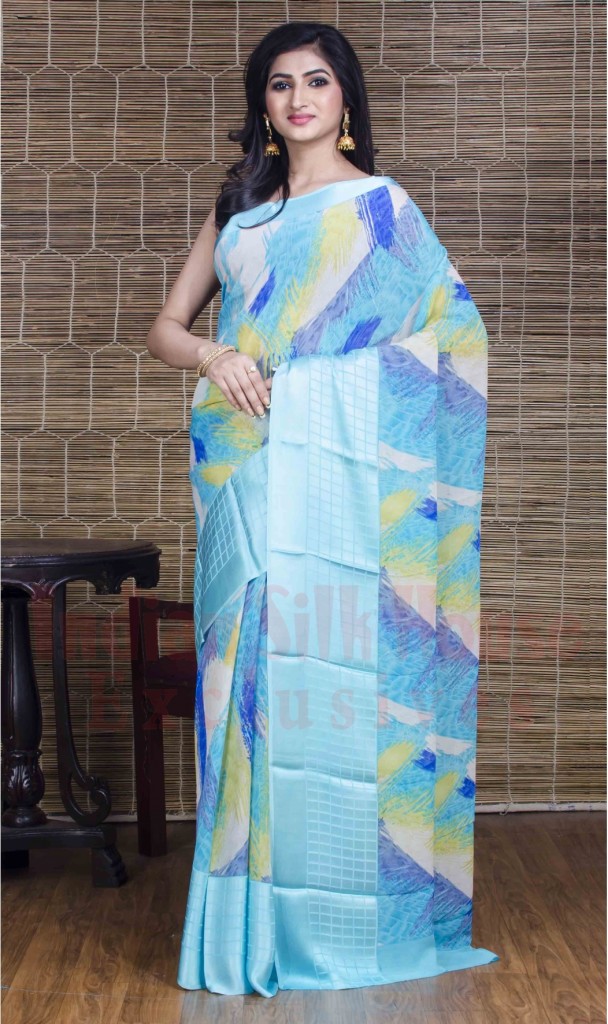 Wear Georgette sarees in summer and add glamour to your traditional look. These sarees are translucent and their sheer fabric is skin friendly in hot and humid weather.
Gadhwal: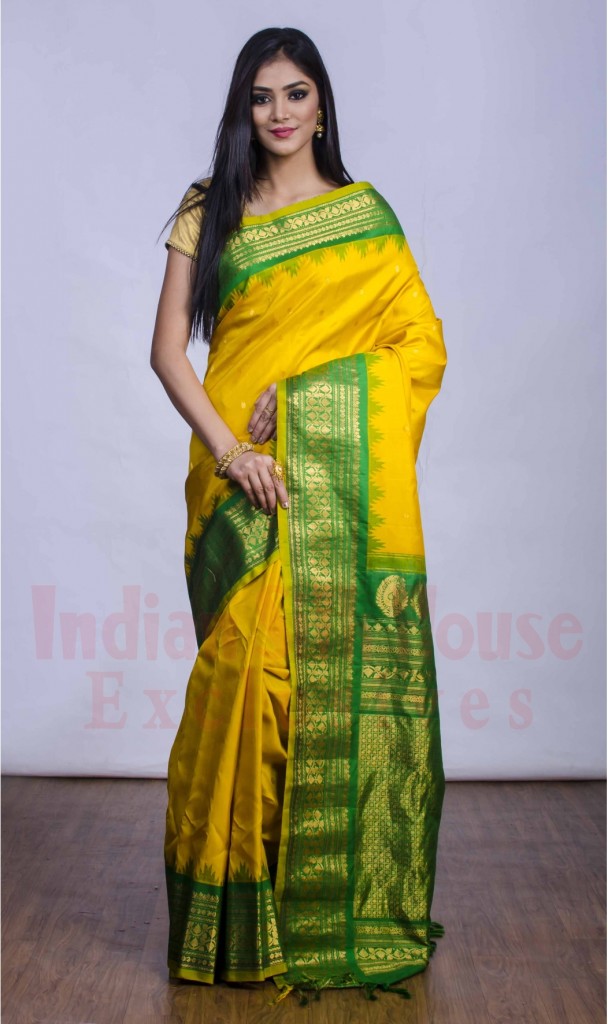 If you have been looking out for a saree that is completely traditional then Gadhwal could be your best bet. Nothing more can justify your Poila Baisakh look than the exquisite Gadhwal sarees from none other than your favourite Indian Silk House. These sarees come in three different textures viz cotton, sico and silk
Kantha Saree: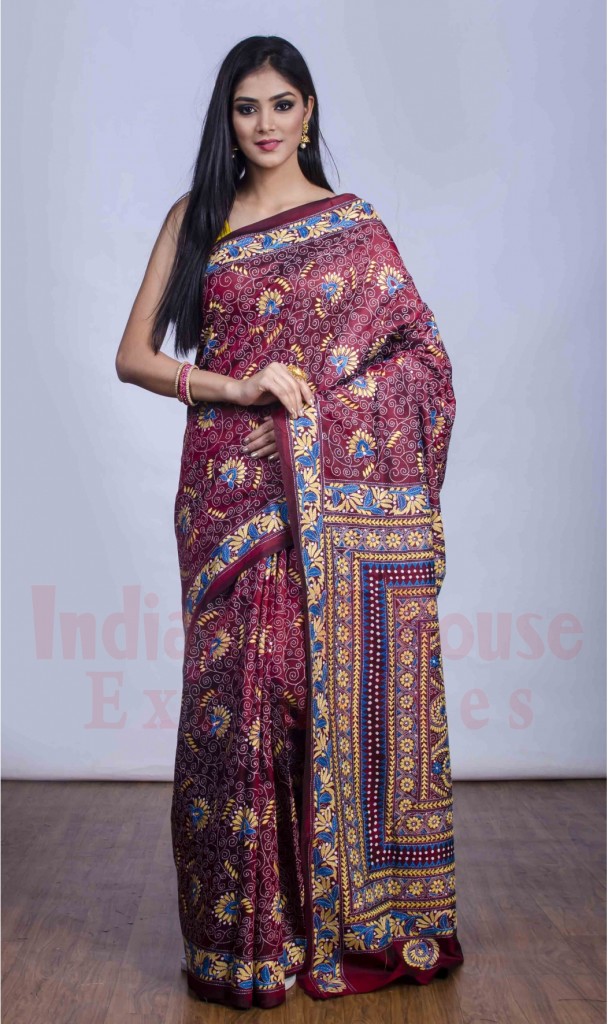 Kantha stitched saree from Bengal on pure Bangalore silk is a fantastic saree that will let you look like a fashion diva. This age old handicraft has never been so much in demand as today it finds place on Ramps as well.
Cotton sarees: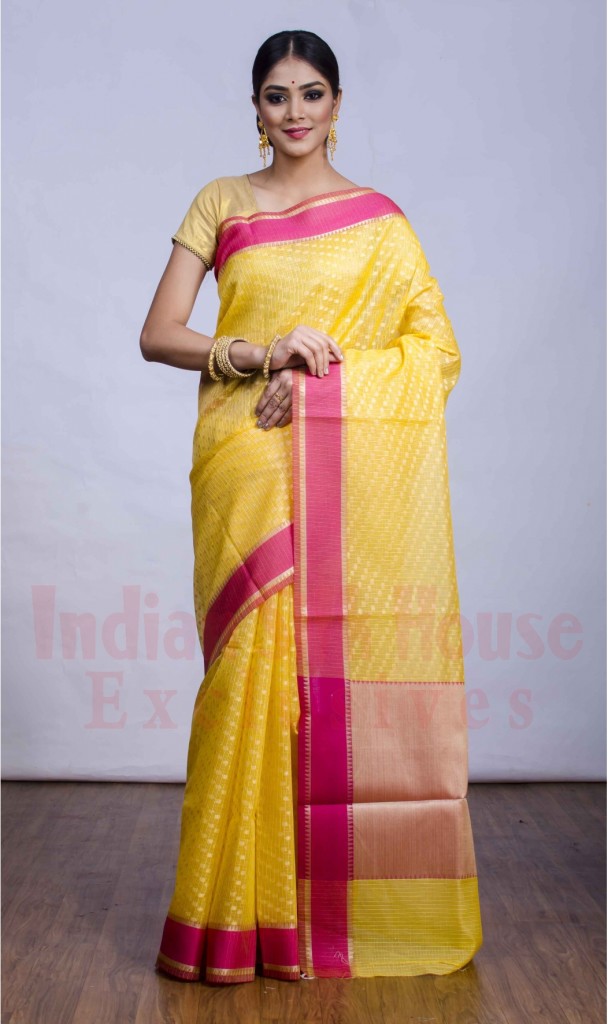 A wide variety of cottons starting from a range of Rs. 1000/- is a great choice for choosing sarees for gifts. Fancy supernets, mesmerized cotton weaves, village cottons from Coimbatore are must a dekho.
Maheshwari: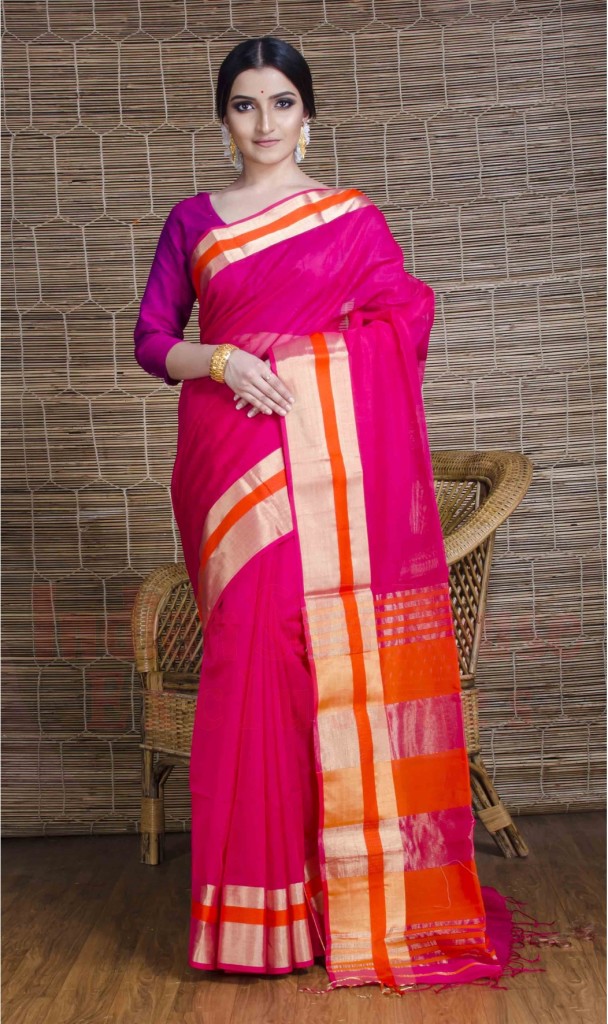 These sarees from Madhya Pradesh in electric combinations are the best sellers during this time. They are available in plain body concepts with nice woven borders and pallu. Some beautiful prints in Kalamkari, hand block, Ajrak to name a few are simply irresistible.
Chanderi-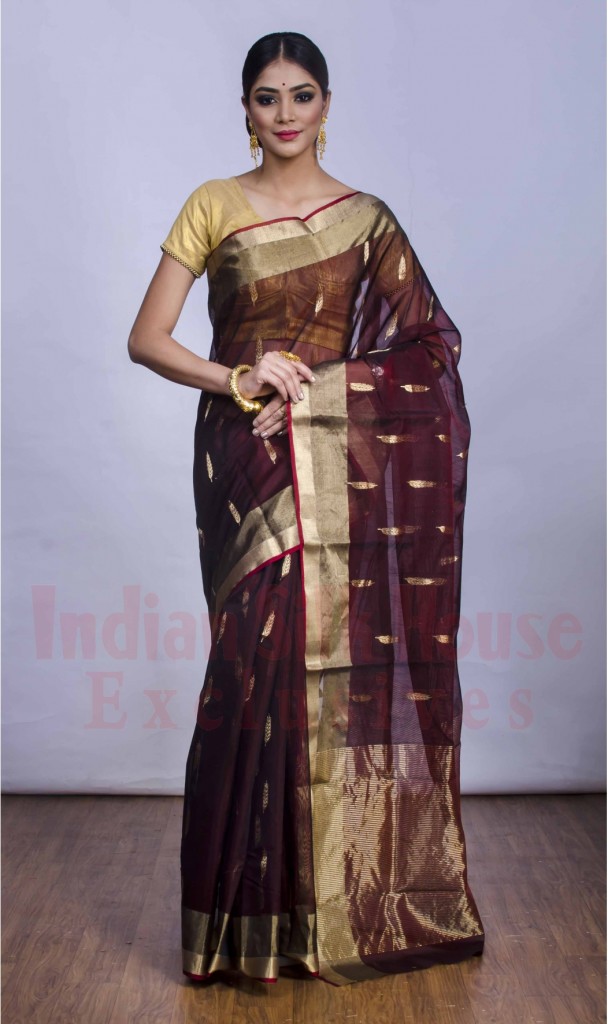 These light weight sarees having a delicacy of sheer gossamer that is further combined with the qualities of both silk and cotton. They make the perfect Poila Baisakh pick.
These are some of the sarees that you can look forward to purchasing during the Poila Baisakh festivities.