Changes in the World of Shopping
By admin On June 2, 2020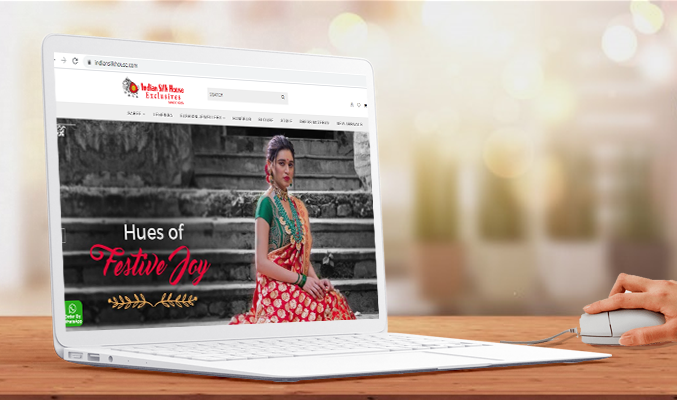 The world is changing as we speak. Humanity is adapting to living indoors and maintaining a distance of 6 feet at all times. After months of lockdown, as people are preparing to slowly get back to a normal life, they are also realising that nothing is the same. The definition of normal has changed. When it comes to shopping, browsing through shops, window shopping and trials will now be a thing of the past. Shopping will be redefined in the post-pandemic world.
A crucial part of shopping for Indian women is buying sarees, especially around the time of auspicious occasions and festivals. Saree shopping will change drastically owing to the new norms of the society. Here are a few ways how the experience will change for you:
Online shopping: Even those who were sceptical about shopping online have been forced to resort to websites and apps for their needs. With most shops closed, online shopping is the easiest way of buying and selling goods. From essentials like groceries to luxurious silk sarees, you can find it all online.
Window Shopping: For most people, shopping often meant visiting stores, trying out different outfits and products, and choosing to buy what they end up liking. People are less likely to simply visit the mall or shops to look around or browse through the collection.
Local Brands: With the pandemic forcing the world apart, people are choosing local over global brands. While the government is asking people to opt for local for the benefit of the economy, easy access and availability of goods is also another reason why local brands are on the rise.
Conscious Spending: Owing to the setback that the economy has seen and will continue to suffer from for the rest of the fiscal year, people are looking to save and spend less, which will mean less indulgence or impulse and more careful, planned spending.
Cashless Transactions: Cashless transactions have been gaining popularity ever since demonetisation. Now they will be even more popular owing to less or zero contact in case of cashless transactions via credit or debit cards or online transfers.
Most brands and shops will adapt to these changes once businesses are back on track and will continue to function. Indian Silk House Exclusives is already taking the required steps like providing the customers with the option of booking appointments to maintain social distancing as well as providing assistance via video conferencing while online shopping along with all the precautionary measures for better hygiene. To check out our collection of silk sarees and shop online, visit www.indiansilkhouse.com.