Decoding The Evolution Of Sarees In The Indian Political Landscape!
By admin On May 16, 2019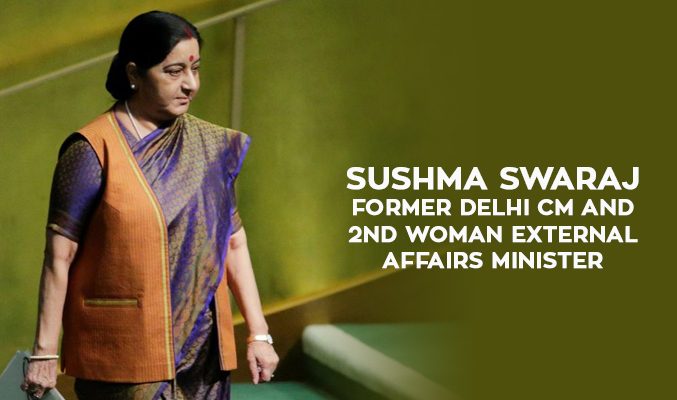 Sarees have been closely knit into the fiber of Indian society and the political landscape of the country has been no different. In many ways women statesmen have directed certain trends of this cultural attire, ways that have changed the connotation with which it is pictured today.
In this blog, we are going to look at some of the most iconic women politicians of the country and how they drape/d their sarees. Looking through the peephole into the corridors of power and order, we decode the saree draping methods that have played a pivotal role in bringing the country where it is.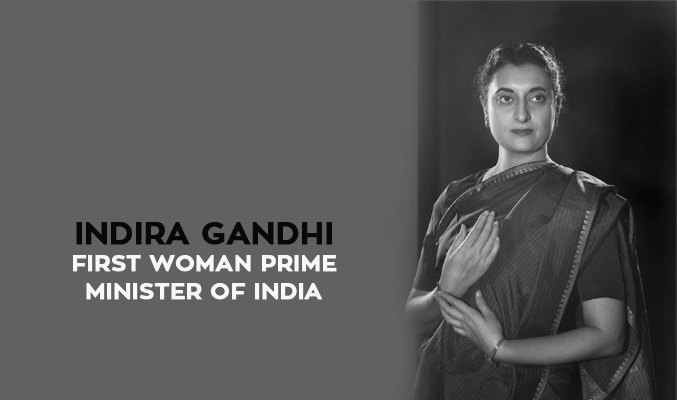 Interested to find out? Let's take a look:
Indira Gandhi, First woman Prime Minister of India
In many ways, the importance of women in post independence Indian politics started with Indira Gandhi. Daughter to India's first Prime Minister, Pandit Nehru and an integral part of the Indian National Congress, Gandhi brought a unique style to draping a saree.
Influenced by Gandhian philosophies, Indira would in most cases appear in hand woven cotton sarees that were once the bedrock of the Swadeshi movement. From the iconic 'pallu' over her head to the stiffly pressed layers that draped her body, she represented the epitome of simplicity and power.
Indira Gandhi's saree draping ways have permeated down to women politicians even today, owing to her larger than life personality.
Mamata Banerjee, First Woman Chief Minister of West Bengal
Ending 34 years of Left Rule in a State does not come with a stroke of luck. Mamata Banerjee may be controversial, loved, hated, or resented by many – but one thing is for sure, she cannot be ignored.
This populist anti-Left secular leader has changed the political landscape of West Bengal wearing nothing more than white saree in the simple Bengali way. A dressing style that relates to the masses of Bengal, her white saree is bordered with a thin blue line that follows the drape.
With signature flipflops, a regular watch, and a simple bun hairdo, Mamata Banerjee is every bit the common people she serves. Often wrapping her 'pallu' around the back and over the shoulder, she brings power to this unflattering saree like never seen before!
Jayalalithaa, Tamil Nadu's Amma and Chief Minister
Women political leaders have always been subjected to controversy, and Jayalalithaa was no different. Just as controversial as the other two in the list, she was convicted several times and acquitted again and again to resume power.
Spear heading the Dravidian AIADMK party, this yesteryear actress was all about power, personality, social welfare, and women empowerment. She strengthened her loyalists and was aggressive to opposition – giving her an almost cult status in Tamil Nadu.
Her unique monochrome sarees that were bordered with a spotted print became an instant hit among the masses. She paired with the similar color blouse, and invoked awe in simplicity unlike any other.
Sushma Swaraj, Former Delhi CM and 2nd woman External Affairs Minister

Youngest cabinet minister at age 25 for Haryana. Supreme Court lawyer. 5th CM of Delhi. Senior BJP leader. Designated as the 'most loved politician' by Wall Street Journal.
None of these accolades present anything less than excellence and Sushma Swaraj has indeed been one of the flag bearers of women in the saffron party. From helping the Indian Diaspora on Twitter to winning her MP seat in the Vidisha constituency by over 400,000 votes, she is a role model for any Indian woman looking for a career in politics.
Her chosen saree style: Chettinad Handloom cotton saree in different colors either accessorized with a traditional jacket or shawl.
Smriti Irani, Minister of Textiles, Government of India

A list on sarees is quite incomplete without the mention of Smriti Irani. A prolific TV actress turned politician, Smriti Irani is a member of the Rajya Sabha and has held important positions in the government including portfolios like Human Resource Development and Information and Broadcasting.
Mostly clad in hand woven silks and medium width border, her sarees range from monochromatic to spotted design. Pleated, and stiffly pressed, they stick very well to her image of a serious political leader and an important part of the BJP.
Accessorized with a single beaded necklace or the traditional mangalsutra, her look is the go-to for a traditional attire reference!
Each of these women leaders have been instrumental in shaping the political landscape of the country. Whether it be Mrs. Gandhi's handling of the East Pakistan freedom movement and eventually Bangladesh, Miss Banerjee's ability to bring an end to the 34 year old strong government that seemed unshakeable, Jayalalithaa's rise as a powerhouse in the South and a crucial part of the Vajpayee-led NDA coalition in 1998, Swaraj's elite political career starting from her tender age, or Irani's rise to the Parliament from the center state of entertainment.
The way they have draped their sarees and the kind of designs they have worn were able to draw the masses and help connect to them as well.
And you thought that a few yards of fabric were just good for draping a woman's body? Here are 5 women who proved it is a lot more than that!