Gadwal Saree: The finest symbol of India's weaving patterns
By admin On May 12, 2017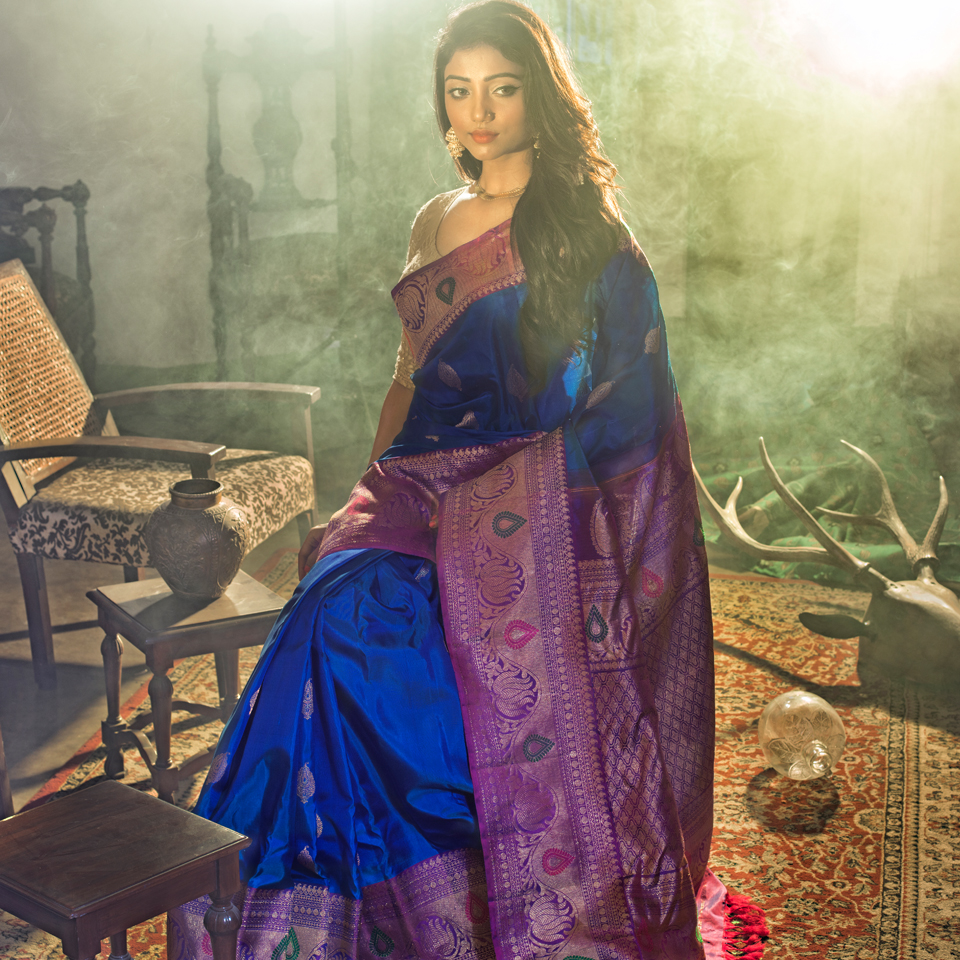 Gadwal saree has its origin in Andhra Pradesh and it tends to look distinctive because it is woven in cotton weft with golden brocade patterns and further embellished designs. In general, the borders and the body of a Gadwal saree are designed with contrasting colours.
A few lesser known facts about the Gadwal saree
A traditional Gadwal saree is designed by the local weavers in such a way so that it can be easily folded down to the size of a small mach box.
In general, the body of the sari is woven in cotton whereas the border is made of silk.
A traditional Gadwal saree is usually woven in white cotton and has a coloured pallav and border. This is something that makes this traditional attire more ethnic. These Gadwal sarees are also known as Kootu. Kootu has a unique aspect and that is the fact that the cotton body part is combined to the silky pallav warp manually.
There is another most interesting variant of Gadwal which is known as the Kudapam. This form of saree has a contrasting border and the pallav portion is woven by implementing three shuttle techniques. The body of the Kudapam is usually woven in either plain or dyed mulberry silk. These days, the cotton body part is designed with a variety of different eye-catching motifs.
If you intend to purchase an elegant Gadwal saree but finding it hard to spot the perfect one then you must consider paying a lot more attention to the border and the body portions of the saree. A gorgeous Gadwal saree is always defined by its enriching combination of the body and the border portions. While the body is relatively plain, the borders appear to be decorated with enriching brocaded designs and motifs of mango, peacock and also other traditional motifs.
These days, it is not hard to find a Gadwal saree that has a body made of Bangalore silk. These sarees are aptly used for religious and ceremonial functions. The Gadwal saree is surely one of the finest symbols of India's enriching culture and traditional weaving patterns.