History & Origin of the Traditional Upada Silk Saree
By admin On March 30, 2017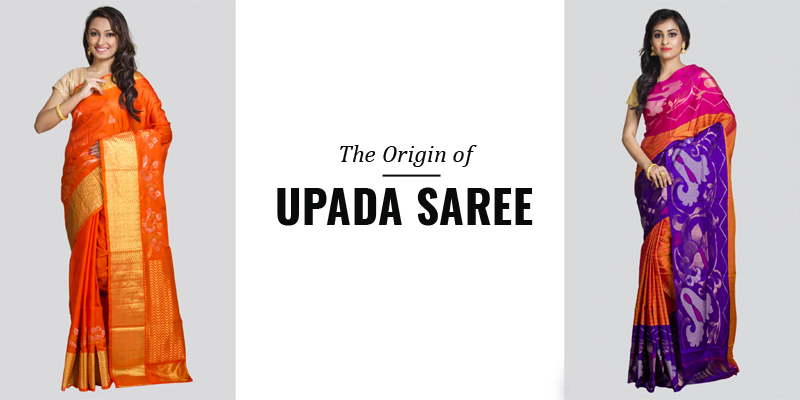 The uniqueness of a saree is unparalleled. The six yards is as old as the entire Indian civilisation happens to be that is more than 5000 years. Over the years, it has been seen that a vast majority of Indian women belonging to different parts of the Indian society adorn themselves with this piece of graceful attire. India, the land that promotes unity in diversity is known for having its own charm in terms of making the saree more elegant. There are different varieties of sarees which this country boasts of possessing. Each and every saree exudes shades of elegance and uniqueness that cannot be found in any other India garment. You must have heard about the wide popularity of the Upada Silk Saree. Let us now check out the history and origin of this phenomenally fantastic saree that gives every woman a major boost to put it on and look wondrous from within. Owing to their light weight and easy-to-wear functionality, the Upada silk saree has gained immense popularity among a large group of Indian working women.
History
The Upada Silk Sari came to origin right after the festival of India that was held in both London and Paris in the mid-eighties when Pupul Jaykar and Martand Singh took the initiative to revive the good old Indian traditions across the country.
Unique characteristic of an Upada Silk Saree
The most interesting speciality of the Upada sari is the fact that it looks rich but is not heavy at all. In fact, the Upada silk saris can be easily worn even for any daytime occasion. Moreover, both sides of this sari look identical. Upada silk is considered to be one of the finest variations of the age-old Jamdani technique that has an interesting weaving history.
How are the Upada Saris created?
Unlike the Kanjeevaram sarees that are made on the jacquard machines, the Upadas are hand-woven. Each and every motif is woven and carefully inserted into the warp. This is why it takes at least two to three people to sit on the loom together for the purpose of weaving the motifs and creating the designs by separating the yarn manually each time.
Classic Upada motifs that we all adore
Today's working women prefer to wear sarees that are simple yet classy. In order to cater to their preferences, Upada saris are designed with traditionally simple motifs that mainly include flowers, mangoes, parrots ad peacocks in pastel shades. The motifs are usually created with cotton warps and wefts along with pure zari. At present, Upada saris are also created in deep hues and different fabrics like silk by cotton, tussar by tussar and tussar by silk are also used.