How to Buy Wedding Sarees Online: Simple, Yet Clever Tactics
By admin On April 13, 2016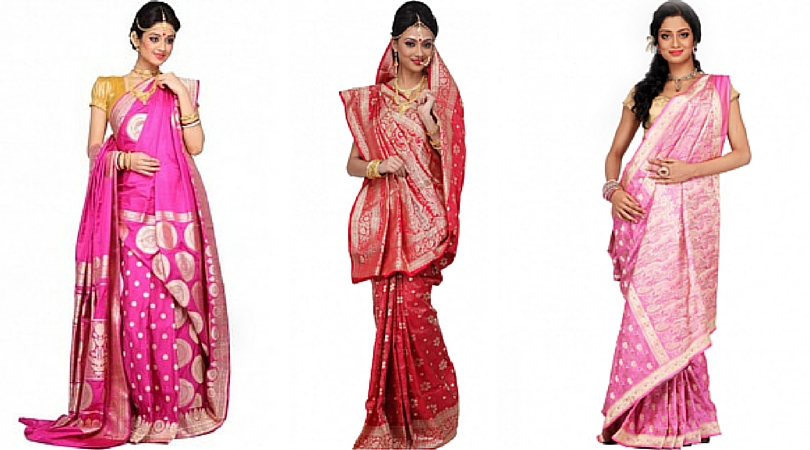 Married? About to get married? Just when the other members of your family are busy fixing the date or deciding the venue, you could do with some pondering how to buy your wedding dress /saree on the D-Day.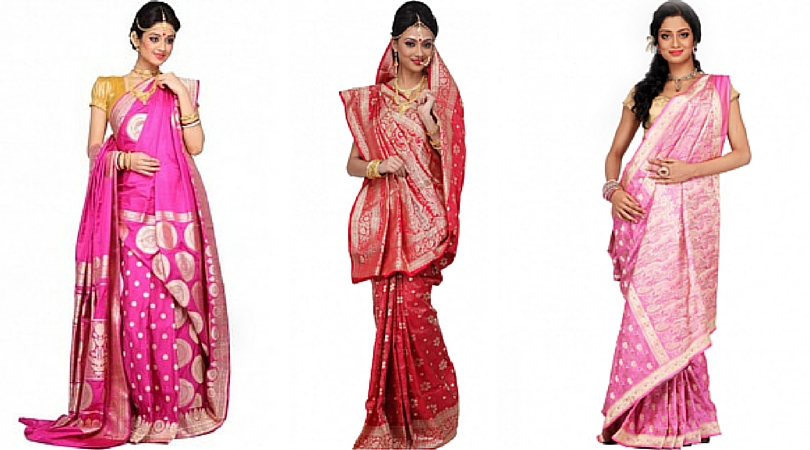 Now, India women are likely to pick post-haste a wedding saree. You could be ransacking online stores in search of the same. However, before everything else, you need to know how to make the purchase using these simple tricks.
Choose A Sari According To The Category.
If you are the bride, the category you purchase from would matter a lot. For instance, if you are a bride from Assam, it would be expected of you to wear something that's ethnic to the state. How about you choose a saree from the Assam Silk section?
For the same reason, if you are a bride from Bengal, a Banarasi saree would be an indispensible pick. And if you are just attending the ceremony, you could pick any saree of any category. You just have to look gorgeous and feel comfortable.
Pick A Sari According To The Colour.
Choosing the saree according to your skin tone is crucial and important. Not everyone likes to marry or attend a marriage in red, which is the obvious colour at most times. Brides also opt for soft pastels like pink and beige. There's a section, which is sincere towards earth tones, golds, and oranges.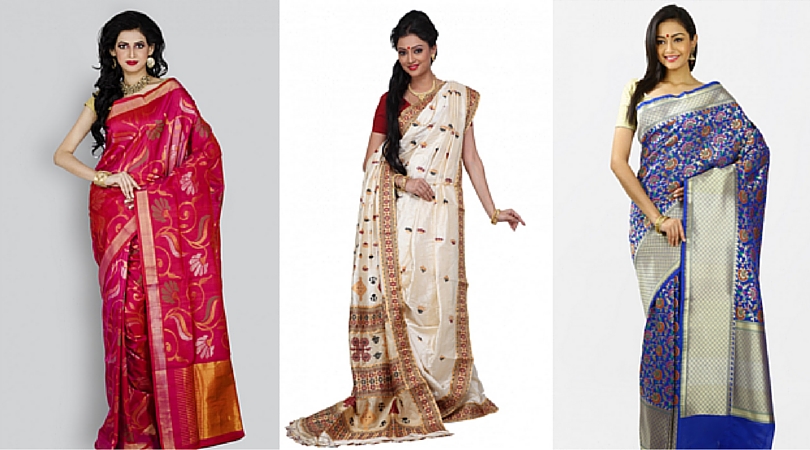 The entire tactic depends on your skin tone – whether warm or cool. How to check that? Look at the veins in your wrist. If they appear green, you have a warm tone and if they appear blue, you have a cool tone.
Now warmer skin tones are more responsive to warm colours like yellow, orange, mustard, maroon, purple, and red. On the other hand cool colours like pink, blue, green, and white suit cooler skin tones more.
Buy A Wedding Saree According To The Purpose.
If you are thinking to buy wedding sarees online, it's pretty obvious that there's a marriage coming up very soon. However if it's your own family affair, you cannot do with just one saree, can you? You need to buy at least three to four sarees to wear in the different rituals that come along.
For instance, if it's the haldi ceremony, you could buy a simple cotton handloom saree for the purpose. A Kanjivaram should be a good choice for mehndi and sangeet. A gorgeous woven  georgette /chiffon would be great for the ring ceremony.
Inevitably, pick something in silk for the marriage and finally the reception. And there's more. The great Indian wedding is about rituals that go on and on. So whether you are attending the occasion or are the bride herself, keep your stock of sarees ever ready.
Check The Fabric You'd Be Wearing.
This largely depends on the season in which the marriage will take place. Silk is a great option for summers as well as winters. The material keeps the body cool during summers and warm during winters.
However, if you want to ditch silk, you can go for cotton, chiffon or georgette during summers. Georgettes, crepes, and fancy sarees look great in the summers.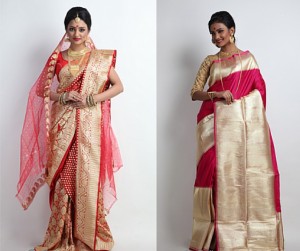 Lastly, Make A Purchase According To Your Budget.
Silk sarees come for as low as Rs. 1,150. The price can go up to as high as Rs. 30,000 or even more. Cotton sarees, too, are available at a price range of Rs. 1,550 – Rs. 6550. Chiffons are available at a price range of Rs. 3,050 – Rs. 9,500.
Crepe sarees can be purchased at a price that ranges from Rs. 4,600 – Rs. 11,400. Fancy sarees, on the other hand, are available at Rs. 1,200 – Rs. 6,900. And everyone's favourite – georgettes are available at Rs. 4,700 – Rs. 11,450.
Are You Ready To Grab A Deal?
Sarees are the Indian six yards that make a room in every woman's closet. There's no doing without this attire, no matter how frequently you dress in western apparels.
And, when there's a marriage coming up, the zeal to wear a saree only gets doubled. So choose your pick online and celebrate this quintessential garment, which has become an inseparable part of our culture.
Let The Wedding Bells Ring!