How to change 'having nothing to wear' syndrome to 'having everything good to wear' mood?
By admin On October 30, 2017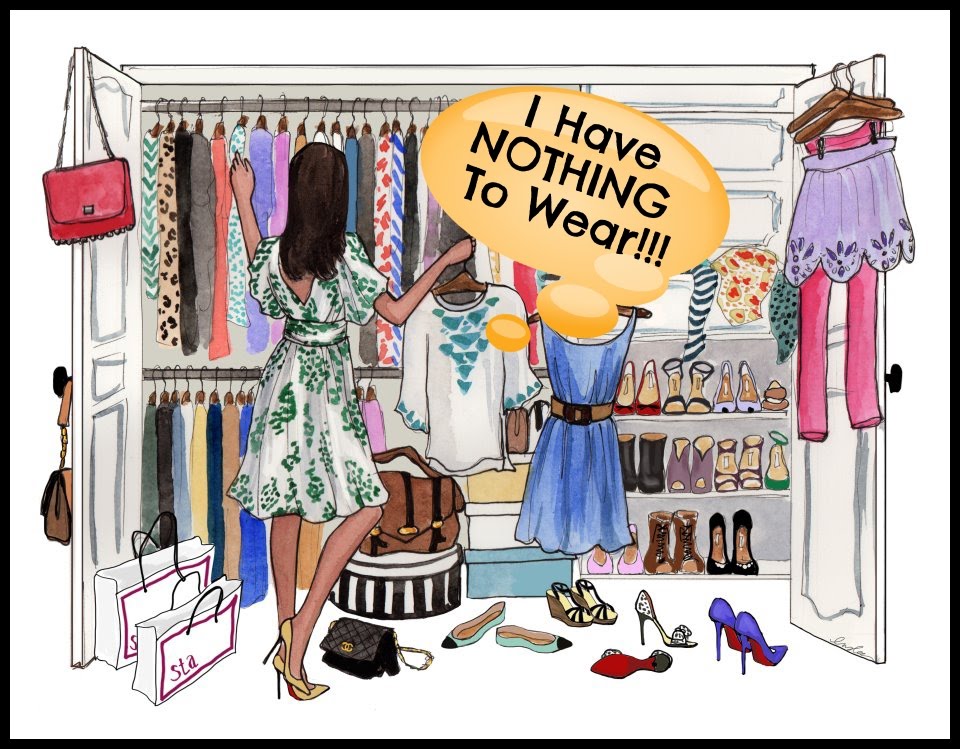 Running out of clothes? Have nothing to wear? Do you really need to buy clothes? Or is it just a mental syndrome that refuses to let go off you.
"Mom, I do not have anything good to wear for the event. Yet, my wardrobe is filled with stack of clothes, half of which does not even fit the occasion." This is a common syndrome that today's shopaholic women swear by.
No matter how much stuff we already own, we women always have the tendency to become clueless the minute we step in front of our wardrobes. We stuff our closets with dresses of different kinds throughout the year but we never find something good to wear in the time of need. The dire need to buy clothes for every second event makes us feel vulnerable.
If in case you are also suffering from nothing to wear mental syndrome then all you need to do is to read the following segments.
Think before you shop: Monitor the dresses you buy. Do you end up buying the same kinds of clothes every time? If you keep on purchasing semi-formal or formal clothes all the time then it is quite obvious that you will not have space for other forms of dresses. Make your wardrobe look vibrant and colorful. Buy clothes for different purposes. This will help you to stock dresses according to the purpose.
Lack of good accessories: Whether it is a nicely designed silk saree, salwar suit, lehenga or a long skirt, you must wear matching accessories to look eye-catching. There is no point in having traditional silk sarees without matching blouses. You cannot pair them up with anything else. Hence always make sure to complete the look of everything that you already own. If it is a silk saree, then it must have a matching blouse that fits you, a great pair of sandals, matching jewellery and also a trendy clutch.
Fitting: Does everything you have in your closet fit you? If not then you should either give them away to someone in need or simply start losing a few kilos. Exercising can be of great help for those who refuse to let go off their favorite pair of jeans and dresses.
You are not walking on the ramp: Hence do not just purchase clothes that your favorite celebrity looked good in. You are not a model and also do not have to be one. We have our own curves and that is quite normal. Visit the trial room before showing up at the payment counter so that you know exactly what you are looking like in the dresses.
The right lingerie: It is pretty much alright to wear clothes that are transparent but only if you have the right innerwear. Shop for a good collection of lingerie so that you do not have to keep the cool stuff packed inside the closet for months.
Having too many choices spoils the broth: Keep your closet fuss free. Put clothes that stand out among the rest and let go off the ones that do not fit you anymore. If it does not fix your mood, it is not good enough for you. Make space for things that will add a purpose to your life rather than holding onto things that have lost their value.
These are some of the facts that may change your "nothing to wear" syndrome into "having the best things to wear" mood.