Udupi – The beauty & marvelous art of saree weaving
By admin On November 30, 2018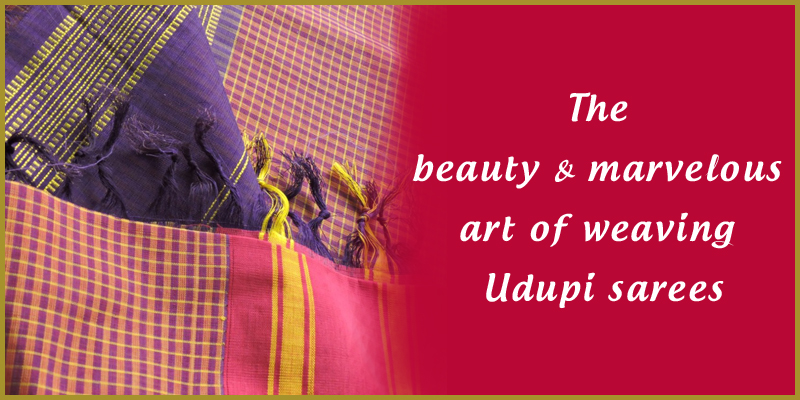 Every saree is special and Udupi saree is one of a kind. Have you ever wished to own a handloom saree that has a rich pallu and exclusive borders? The Udupi sarees are crafted with combed cotton yarns of 80''and 60'' counts.
Speciality of Udupi handloom sarees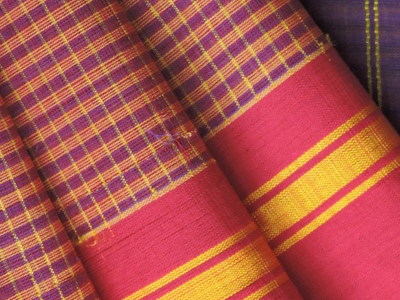 The pallu of the Udupi sarees are beautifully dyed in darker hues. Before weaving, the weft designs and patterns are woven in enticing shades. The amazing warp is created by means of a tie and dye method.
Process of weaving a beautiful Udupi saree
Firstly, the entire warp of the saree is dyed in one shade. A different kind of dye is used to work on the pallu region. This is done to create a visible difference between the pallu and the borders. Ever heard of loom sizing before? Well, this unique practice is put to use while crafting the amazingly gorgeous sarees. Natural starch solution is applied to the warps for the purpose of strengthening the yarn. This is also done in order to ensure that the warps are protected from abrasion.
Secondly, the sizing material gets directly applied to the yarn while working on the process of weaving. As introduced by the Basel Mission, the Udupi sarees are woven on frame looms also known as the Malabar looms.
Udupi- Country's lost pride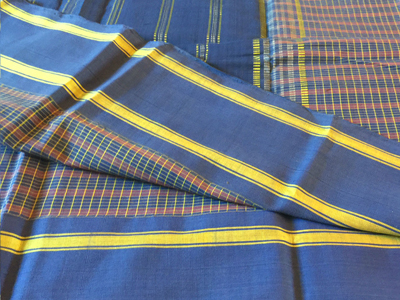 This ancient form of weaving is almost lost now and major initiatives are being taken to revive and restore this beautiful traditional form of weaving. As per the current situation, the power looms have gradually taken over the business from the handloom weavers. This is the reason why the country has lost a major portion of its heritage exquisiteness. Udupi weavers in Karnataka have suffered the poor fate of going out of business. More than 3000 weavers belonging to the Shettigar community in and around Udupi were there creating amazing  sarees around 30 years ago. At present, only a handful is left and the trickiest use is that the existing weavers are all above age group 60. Hence, only a few people are there to carry forward the tradition of crafting these amazing sarees.
These precious sarees are now being imitated by the power looms and sold at throw away prices thereby reducing both the demand and wage of the handloom weavers.
Restored & Revived
There were several weaver societies in Karnataka and the Talipada primary Weavers Co-operative Society has been putting immense effort in reviving the profession. Workshops are conducted by skilled weavers to train members of the weaving society to learn the art of naturally dying these sarees. This is a small initiative taken by the Talipada society to bring together future weavers and teach them the process of weaving these sarees.