Sindoor khela- History & Significance
By admin On October 21, 2018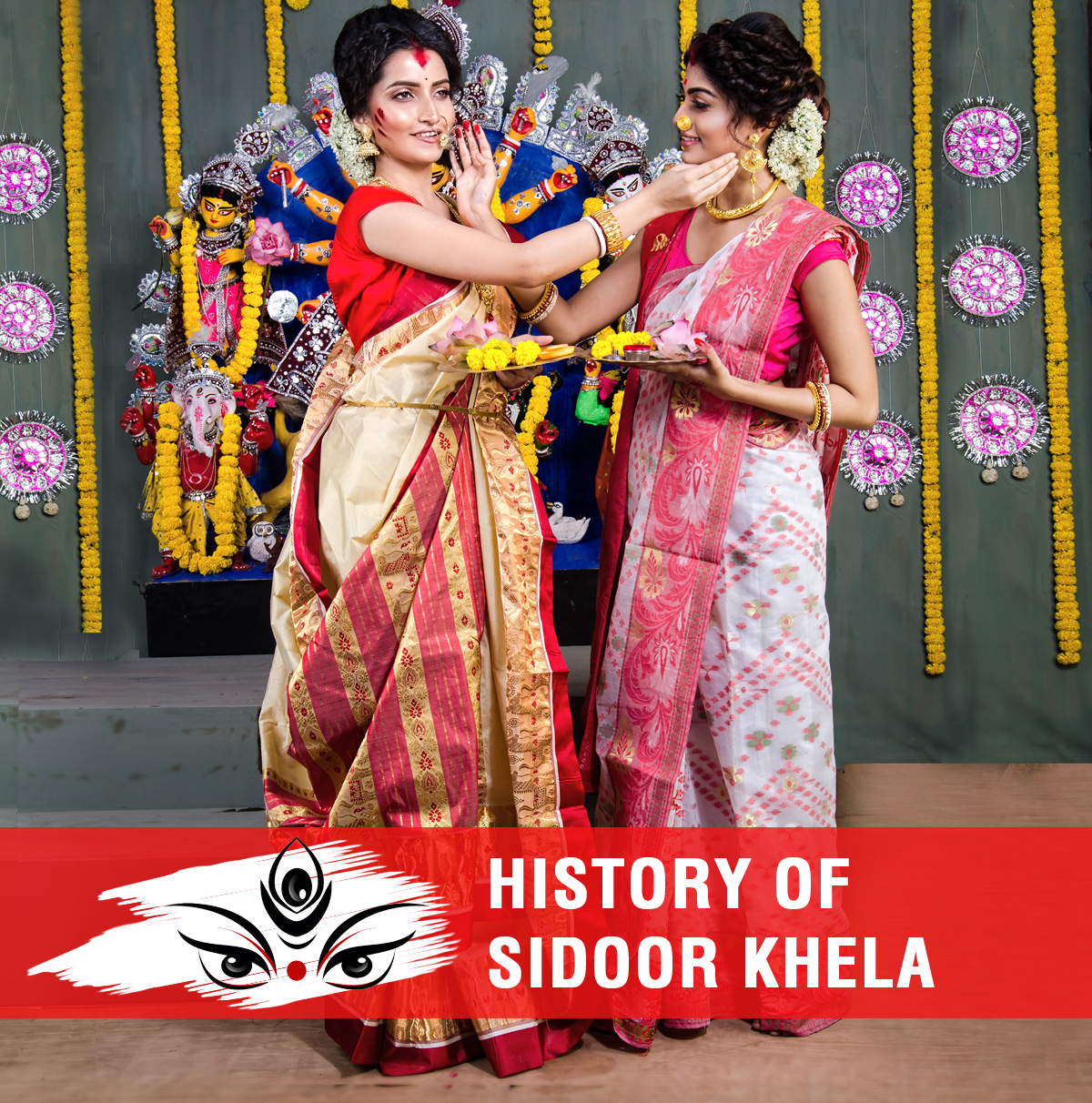 Sindoor-khela or the age old vermilion game is as old as Durga Puja itself. This Bengali Hindu tradition is religiously followed by the married Hindu women who smear each other's faces with sindoor on the last day of Durga Puja i.e. Vijaya Dashami. The sindoor is first applied to the goddesses' feet and only after that married women of the society come forward to indulge themselves into this blissful game of joy. Just like the other joyful activities and traditions followed in the Durga Puja, sindoor khela also holds quite an integral aspect in every Bengali woman's heart.
It is indeed hard to identify the exact date when this auspicious and fun ritual commenced. Some say that this tradition originated around 200 years ago whereas other theories suggest that it was around 400 years ago when the first Durga Puja festival took place. Vijaya Dashami is incomplete without the married hindu women smearing each other with the vibrant color of red (read vermilion).
Significance of Sindoor Khela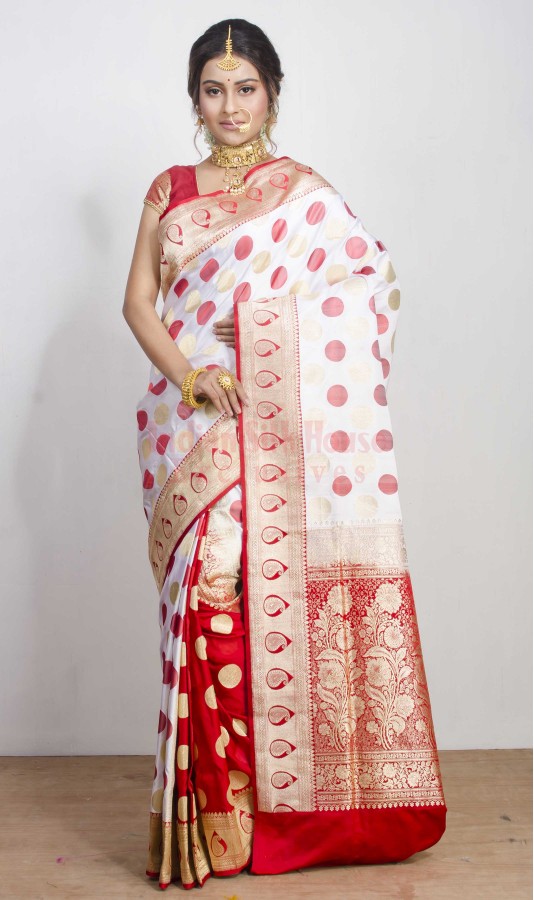 Sindoor symbolizes marriage. By means of following this ritual, women wish for a blessed conjugal life for each other. It is considered to be extremely sacred to apply sindoor on the feet of Goddess Durga.
History
This amazing ritual first started in West Bengal and a few parts of Bangladesh around 400 to 450 years ago. A handful of women came together and bade goodbyes to the Goddess who was accompanied by her daughters Saraswati and Lakshmi and sons, Lord Ganesha and Lord Kartikey on their way back to their heavenly abode. Women gathered around in traditional Bengali sarees and offered the idols with sweets and also adorned the goddess with vermillion. This interesting tradition that first started in the eastern region of the country has now become immensely popular and spread across the length and breadth of India where people celebrate Durga Puja.
Look of Sindoor Khela
Over the years, several Sindoor Khela looks have surfaced and of them all the best is the traditional white and red saree avatar. Every Bengali woman looks her best in traditional White saree with red border look. Women shoppers especially the Bengali married women always prefer to buy at least one white saree with red border that helps them to achieve this gorgeous sindoor- khela look. Indian Silk House Exclusives has always been offering the charming shoppers with all kinds of attractive sarees and the white and red sarees are always among their bestsellers.
This Puja look your best and also make your Dashami look more amazing with sarees from Indian Silk House Exclusives.