This Eid, Drape Yourself in Beautiful Silk Sarees from Indian Silk House
By admin On June 24, 2016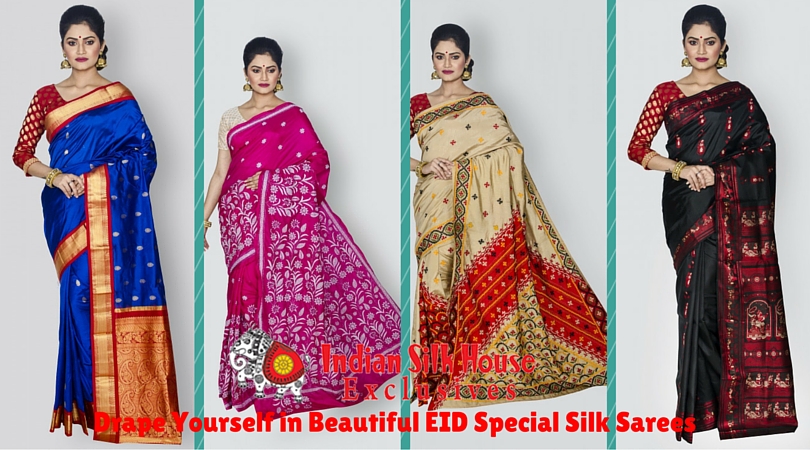 Eid Mubarak! Ho, everyone! So, all are busy with the Ramzan fasting, right? The preparations for Eid-Ul-Fitr are going on in full swing,we guess. Rejoice, because this is the 'gift month.' It deserves all your zeal for the celebrations. There would be get-togethers, hearty meals, visiting relatives and what not! You have to look your best.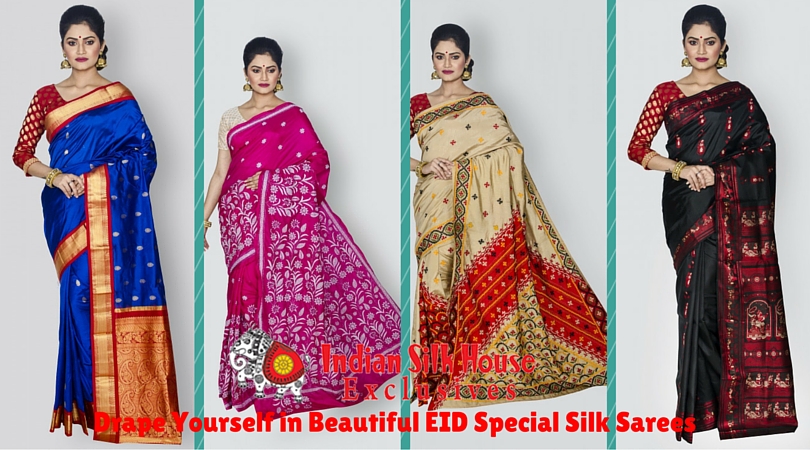 Ladies, are you listening?
So what's your current effort towards achieving that winsome look? Take this cue – your attempt could begin with a little online shopping, don't you think? Fill it with silk sarees – ethnic, elegant, and simply occasion-perfect.
Indian Silk House Presents A Range Of Quality Silk Sarees Bearing The Latest Designs
Silk! Ah, rich, royal, and luxurious! It's every lady's hushed wish to have all the variety in the world? Thankfully, at Indian Silk House it's an enviable motley collection. There's something from every corner of this country in designs to die for and colours to flaunt.
The collection is fresh, latest, with products specially crafted for such Indian occasions. It's creation extraordinaire .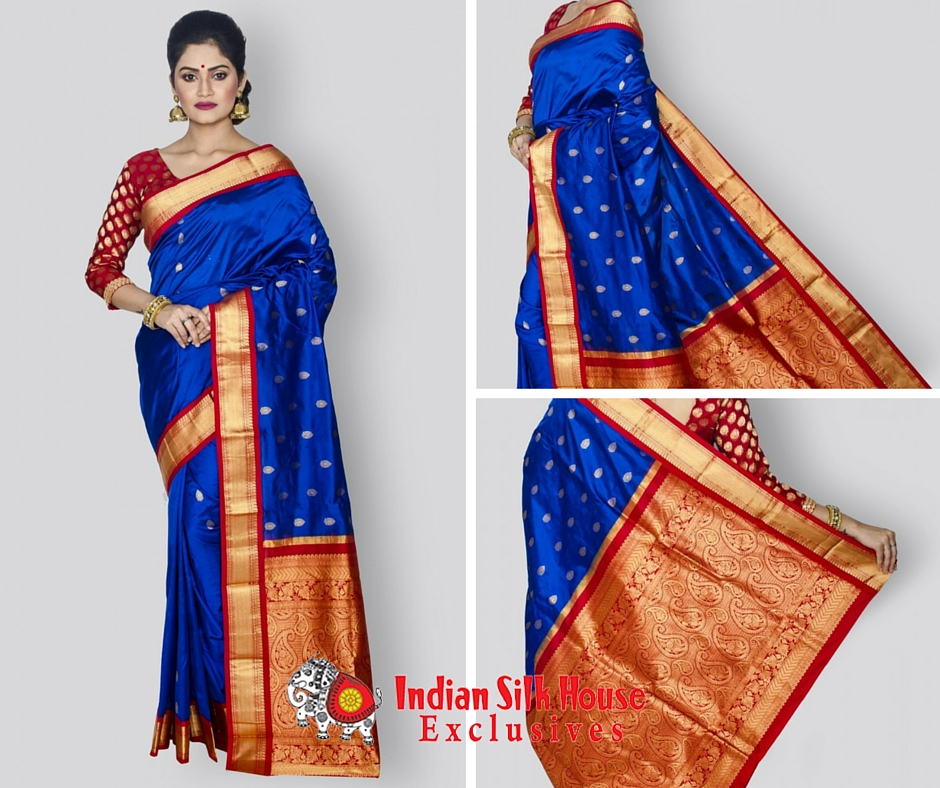 Be it the alluring Assam silk or the pretty Patola, the beautiful Banarasi or the charming Chanderi, the glorious Gadwal or the knockout Kanchipuram, the collection is no less than a treasure. And not just these, there are  more varieties to add to the list.
Eid Ensured Delivery At Best Prices
The best of traditional wear in silk bearing fanciful designs at BEST PRICES specially launched for Eid at www.indiansilkhouse.com. Genuine quality silk, assured delivery before the festival along with customized tailoring of blouse. What else do you want? Didn't your urge to shop online just get heightened? Hasn't your joy of celebrations just doubled?
So, Let Your Online Shopping Fun For Eid Begin
Leave everything aside and get glued to your computer. Online shopping is fun as it is. And when it's Eid, there's more reason to harp on about it. The best fabric at the lowest price; your preferred choice of silk; a trusted brand, customised tailoring of blouse and prompt delivery – now that's what we call privilege!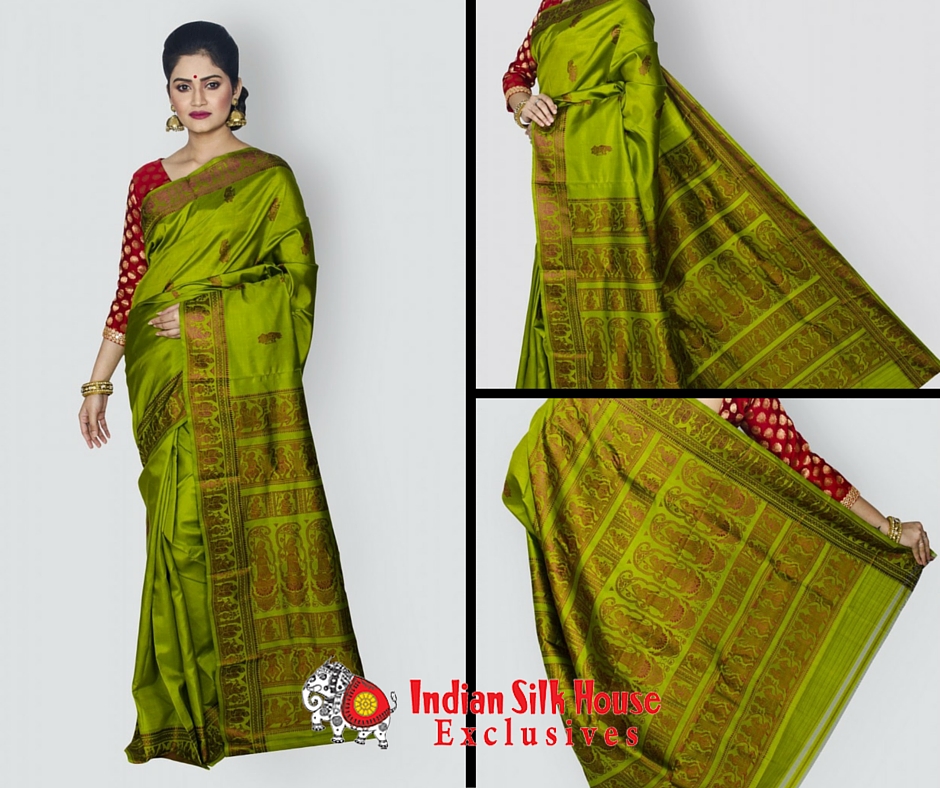 Silk stands for grace and femininity already. And with Eid round the corner, ladies, Indian Silk House is coming up with never-before collection that would sweep you off your feet. You have waited all this while for those Eid-special fresh clothes, haven't you? Don't go anywhere else when you can have it all at this one-stop.
And as if this frenzy wasn't enough, you can also purchase kurtis, tunics, stoles, handbags, and fashion accessories here. Wait, have you thought of Eidi gifts for your dear ones? No? Well, well, there are over four hundred ready to ship products currently in stock.
The story is not over. These quality products are 'Eid Ensured,' meaning you can have them delivered before the celebration commences. What's keeping you waiting? This Eid, unleash your shopping ecstasy with Indian Silk House. Let the spirit of the festival be a reason to drape in something as lavish as silk.
Once again, Eid Mubarak to everyone