Why Cotton Sarees Make An Ideal Office Wear For Indian Ladies
By admin On July 4, 2016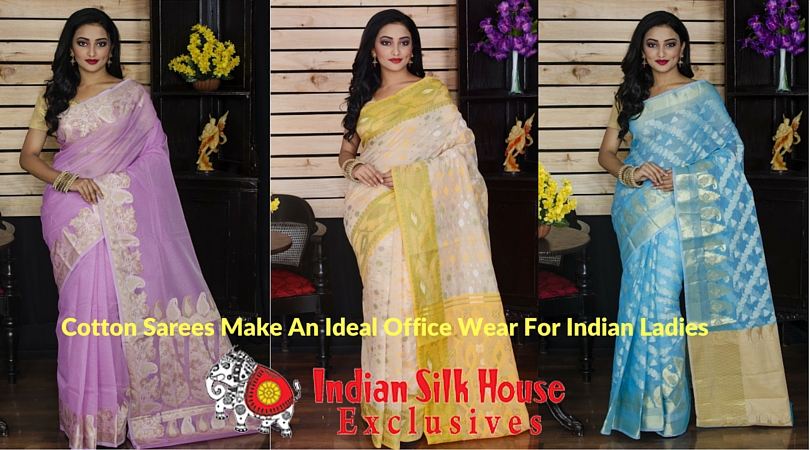 Like Tom Ford once quoted, 'Dressing well is a sign of good manners.' And when you are in the professional front, trust us, you really want to show the best of your manners. It also uplifts your spirits and helps in maintaining productivity.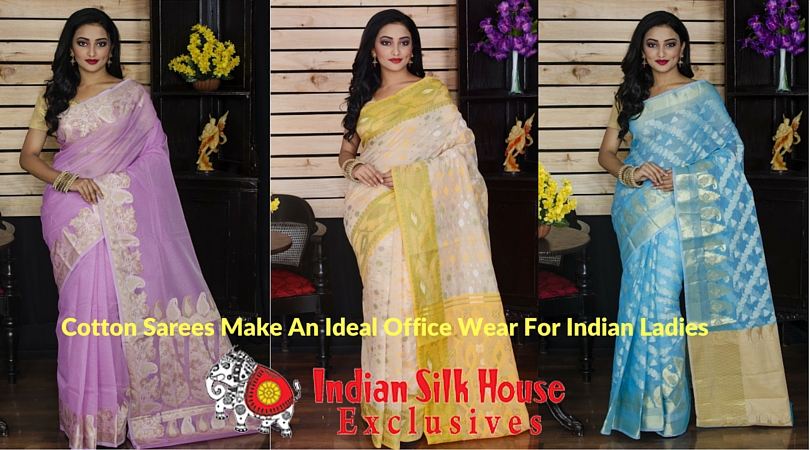 When you are dressed well, it automatically imbibes your entire self in positive vibes. You are more presentable and hence can easily connect with your co-workers.
This is a question for the ladies – what do you prefer to wear to your workplace? Formal shirts and trousers? Palazzos? Kurtis with leggings? Salwar suits? We can show you one more option, a very ethnic one.
How About Wearing A Cotton Saree To Work?
Rooting for the cultural exquisiteness of the country, this attire seems to be the perfect, traditional, stylish, and elegant. The fabric is comfortable as well as skin friendly – ideal for daily wear.
The designs are various and the colours are myriad.
If you are a working lady and you don't have cotton sarees in your wardrobe yet, we can show you 3 reasons why you should one.
#For The Love Of Comfort
We cannot think of a fabric as comfortable as cotton. The material is easy to drape and one of the many reasons why it has remained popular throughout all these years. Cotton is cool on the skin during hot and humid summer days. It is easily washable, doesn't require much maintenance, and offers a sense of earthy, authentic Indian look.
Think about the viscose trousers you wear and the skin rashes they cause. This is never a problem with cotton sarees. The fabric is lightweight and airy. And as if this is not enough, think of the way of draping a saree. You would always remain air conditioned throughout the day. Winks!
#Ah, Those Beautiful Designs
Saree is one attire which would remain contemporary, no matter what. The manufacturers make sure that the latest fashion trends are followed. You will notice this in the changing concepts, motifs, borders, prints, embroideries and pallu styles.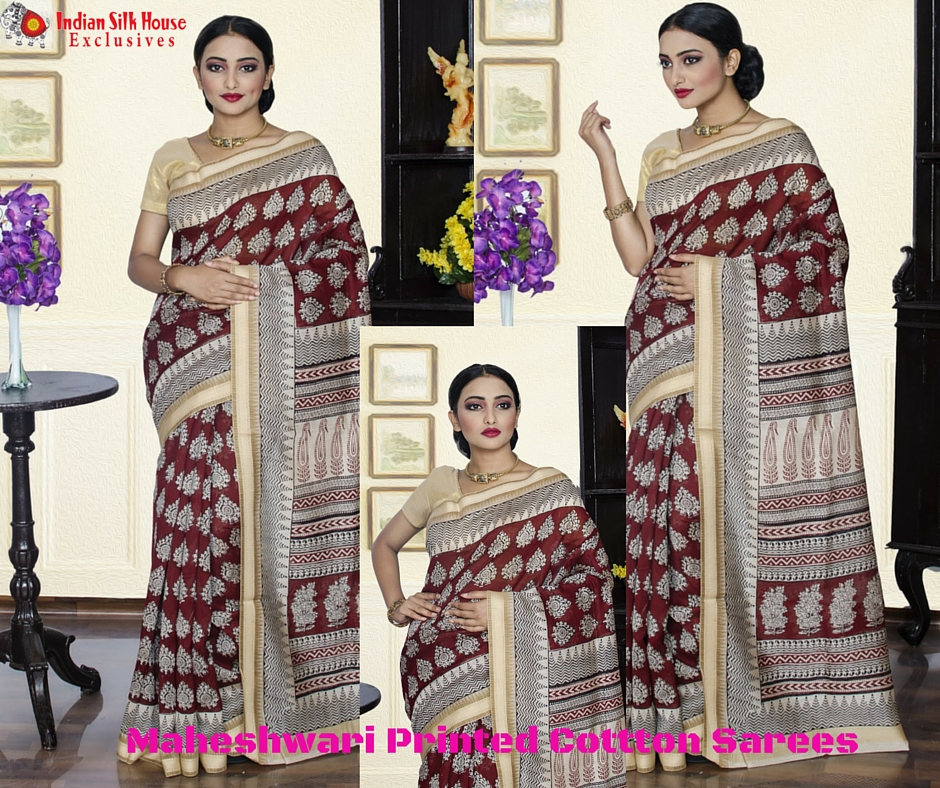 In other words, you need not look boring at your workplace. You can always have a variety to flaunt. You can opt for a pure cotton sarees or even those that come blended with silk. And think about the colour burst you can invite into your closet. Isn't it a richer variety than your everyday shirts, pants, kurtis, and the like?
#The Ultimate 'Indianised' Corporate Look
The attire isn't loud and yet steals the show. It is never emphatic in expression and yet earns you compliments. A cotton saree can be draped in a uniform way and still won't lose its creases even when the office hours are over.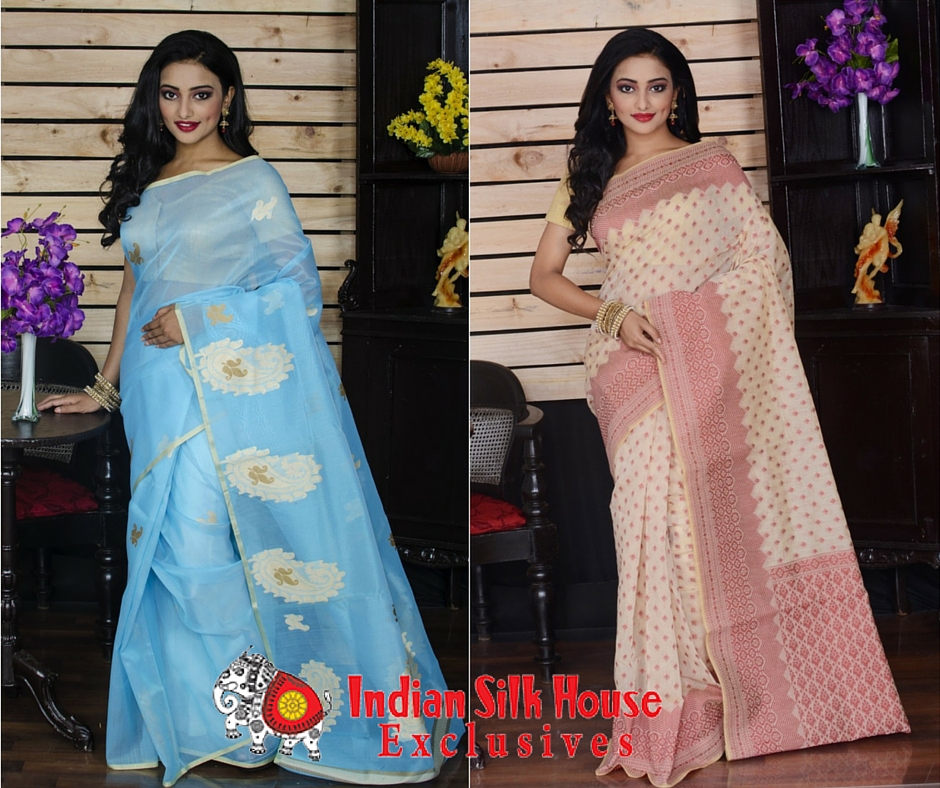 Did you know this dress can make you look more commanding? Well, isn't this much needed within the corporate corridors? The best part is that you can have all these benefits at a price that wouldn't hurt your wallet. So are you all inspired to wear a cotton saree to your workplace? Please do.
A shower of compliments is awaiting you at your office!
One response to "Why Cotton Sarees Make An Ideal Office Wear For Indian Ladies"